Colin Farell, one of the stars of Matt Reeves' The Batman, has praised the script as both "dark" and "beautiful".
One thing fans never seem to get enough of is Batman movies and new spins on the franchise. Matt Reeves is the next to try his hand, writing and directing an upcoming film The Batman starring Robert Pattinson as Bruce Wayne.
Colin Farrell is on board as one of the film's villains, the Penguin, and he has come out praising the movie's script. Speaking on Jimmy Kimmel Live, the actor said:
"I'm still in the process of talking to Matt Reeves, who's the director and who wrote the script. He wrote a really beautiful, dark, moving script, really gorgeous."
When asked if he has read the entire script, Farrell responded, "Yeah, with a chain around my arm and cryogenically frozen script, it's all very hush-hush. But it's a really beautiful script that he wrote and he has a real love for it, Matt. So we're still in the process of just finishing designing the aesthetic of the character."
SEE ALSO: Zoe Kravitz discusses Catwoman role in The Batman
It's going to be fascinating to see what Reeves has put together and if The Batman can stand up to great renditions of the character that have come before, such as Christopher Nolan's Dark Knight Trilogy.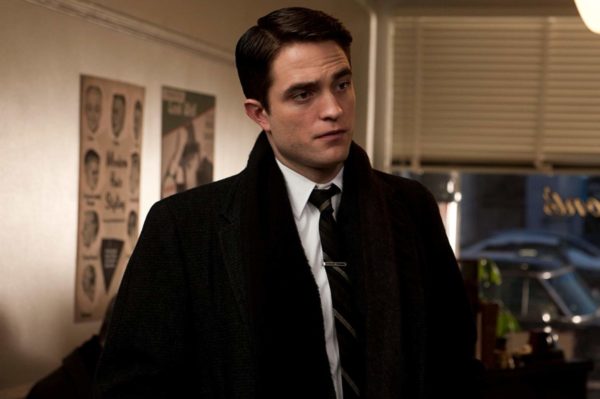 The Batman is set for release on June 25th 2021, with Matt Reeves (War for the Planet of the Apes) directing a cast that includes Robert Pattinson (The Lighthouse) as Bruce Wayne/Batman, Zoe Kravitz (Big Little Lies) as Selina Kyle/Catwoman, Colin Farrell (Fantastic Beasts and Where to Find Them) as Oswald Cobblepot/The Penguin, Paul Dano (Escape at Dannemora) as Edward Nygma/The Riddler, Jeffrey Wright (Westworld) as Commissioner Gordon, Andy Serkis (War for the Planet of the Apes) as Alfred Pennyworth, John Turturro (The Big Lebowski) as Carmine Falcone, and Peter Sarsgaard (The Killing) and newcomer Jayme Lawson in as yet unrevealed roles.