Richard Jewell, 2019.
Directed by Clint Eastwood,
Starring Paul Walter Hauser, Sam Rockwell, Kathy Bates, Jon Hamm, Olivia Wilde, Nina Arianda, Ian Gomez, Dylan Kussman, Mike Pniewski, Billy Slaughter, Niko Nicotera, Alex Collins, Desmond Phillips, Grant Roberts, Ronnie Allen, Garon Grigsby, Brian Brightman, David de Vries, and David Shae.
SYNOPSIS:
American security guard Richard Jewell saves thousands of lives from an exploding bomb at the 1996 Olympics, but is vilified by journalists and the press who falsely reported that he was a terrorist.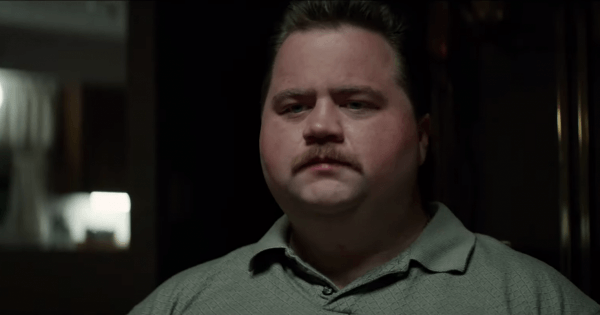 Paul Walter Hauser is the titular Richard Jewell – a security guard at the 1994 Olympic Games in Atlanta who spots an unattended bag that turns out to be a bomb. His action when he finds the bag saves hundreds of people from being killed and he becomes a media darling. That is before they turn on him when it's revealed that the FBI is looking at Jewell as the main suspect.
It's a story that people in the US will likely know a lot better than anyone in the UK, something that you can't help but think will have an impact on how it resonates with audiences when it comes to cinemas on Jan 31st.
Directed by Hollywood icon Clint Eastwood with producer credits for Leonardo DiCaprio and Jonah Hill, Richard Jewell is a fairly straight up-and-down telling of this story.
Technically, the film is as accomplished as you'd expect from Eastwood. It's really well shot, the music is impactful and the pacing of the story feels right; all of which adds up to a really solid film. It's just not unfortunately a stand-out one you'll remember years to come.
What does lead the film are a collection of excellent performances from a cast with a fair bit of weight behind it. Sam Rockwell turns in a surprisingly gentle and really engaging performance as Jewell's lawyer Watson Bryant while Jon Hamm shows everyone that his FBI voice is the best one as Tom Shaw.
Olivia Wilde has an excellent turn as Kathy Scruggs, the cut-throat journalist who will do anything to get the scoop. And it should be noted that the artistic license with which Wilde's character was written, an inclusion that led to a fair bit of controversy doesn't go unnoticed. Her means of getting information from sources is an awful thing to insinuate of a journalist but the fabrication of those facts does actually mean that the character is the only one to go through anything close to development, something you don't always see in a true-life story of this kind.
The stand-out member of the cast is indeed Kathy Bates who's secured a nomination for best supporting actress for her role as Richard's doting mother Bobbi. While she does have less screen time than other characters, there's one scene in particular where she solidified her position in that shortlist.
You can't help but feel like Paul Walter Hauser was chosen mostly for the title role because he looks an awful lot like the real man in question. And while he turns in a very good performance, it wouldn't be as good without the support of the rest of the brilliant cast.
The film deftly lays out the facts of the story early on and sticks to its guns in Jewell's proclaimed innocence but honestly, that makes for a fairly predictable ride even if you don't have prior knowledge of what happened to the security guard, his lawyer and his mother.
An attempted bombing on US soil isn't something that audiences in America – or indeed Eastwood himself – would ever treat lightly. And the fact that I'm sure Eastwood wanted to treat Jewell with respect as he is after still regarded as a hero. But it's for those reasons that it feels like there are opportunities to do a little more with the story inside the walls of the narrative that aren't taken. Especially when you look at the cast that Eastwood has at his disposal.
It would have been much more engaging if the film's direction took less of a definitive line and instead asked the audience whether Jewell could have had something to do the bombing. Once or twice, people who have a hero complex are mentioned and Jewell clearly fits the profile of someone of that ilk. But then the ideas aren't taken any further, the exploration of which would have added so much more to the film.
Overall, Richard Jewell is a really solid film that does a great job of explaining the facts of an event in recent history to those who don't know about it. But for anyone with knowledge of what happened, I don't see what else you'd get from it.
Flickering Myth Rating – Film: ★ ★ ★ ★ / Movie: ★ ★ ★
Martin Izzard