The Lighthouse, 2019.
Directed by Robert Eggers.
Starring Willem Dafoe and Robert Pattinson.
SYNOPSIS:
Two lighthouse keepers try to maintain their sanity whilst living on a remote and mysterious New England island in the 1890s.
It isn'tevery day you have the option to go to the cinema and watch a film in black and white with a 1.19:1 aspect ratio; let alone one that will have as much of an impact on the audience as Robert Eggers' new film The Lighthouse.
A follow up to the director's previous feature The Witch, The Lighthouse is a two-hander (well, almost) with Willem Defoe and Robert Pattinson who both give outstanding performances in this incredibly full-on semi-horror jaunt. It's a surreal tale about a pair of 19th century lighthouse keepers – or wickies – sent to a remote island which has nothing but a lighthouse.
Pattinson plays a man with a mysterious past who has to contend with isolation and the call of the sea while Willem Defoe, as the experienced wickie, remains precious about the lighthouse's light which he wants his new cohort to have nothing to do with. This is about as much as you should know going into this film.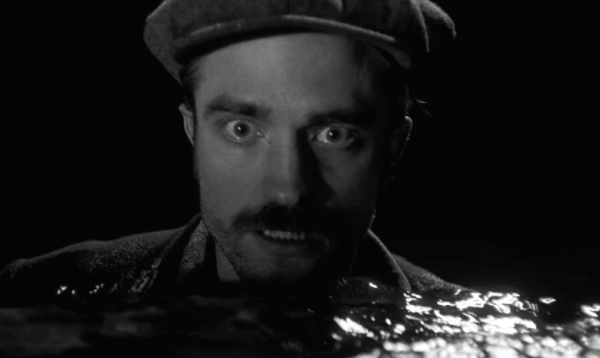 The Lighthouse is one of those movies that comes along every so often that benefits from audiences not seeing too much before their first viewing. While the trailer does perfectly sum up the film's feeling of unease and its incredibly surreal nature, the impact that those things have should be reserved for the full experience on the big screen.
At times, The Lighthouse is an absolute thrill ride of a movie. At others it's tense and ponderous and makes you question everything that's going on. Its quiet moments serve as stop-gaps between the production and sound design bursting to life as it becomes a loud, almost unmanageable, assault on the senses.
While it's been billed as a psychological horror, The Lighthouse is much more. It's the story of two strangers trying to co-exist, a tale of isolation and abandonment and a study of what happens when those things become too much.
The composition and format of the film unfortunately makes it one that many will dislike and put many more off even seeing it. And for those who do see it, whether you like or dislike the film probably isn't going to be indicative of whether you enjoyed the viewing experience. Eggers really puts audiences through their paces during The Lighthouse's running time (which is arguably about 20 minutes too long), with a unique and beautifully-crafted film that's unlike anything you'll have ever seen.
Having seen it and spent some time reflecting on it, I don't know if I can go as far as to say that I liked the film. But with that to one side, it is without a doubt one of the most accomplished pieces of filmmaking I've seen in a long time.
With everything that makes it unique, now's your chance to support a film that's something out of the ordinary. For many reasons, The Lighthouse has to be seen to be believed and trust me; it's a mad, but very worthwhile experience.
Flickering Myth Rating – Film: ★ ★ ★ ★ ★ / Movie: ★ ★ ★ ★
Martin Izzard