Rian Johnson has provided a fresh update on his future with the Star Wars franchise, saying he is still talking with Lucasfilm.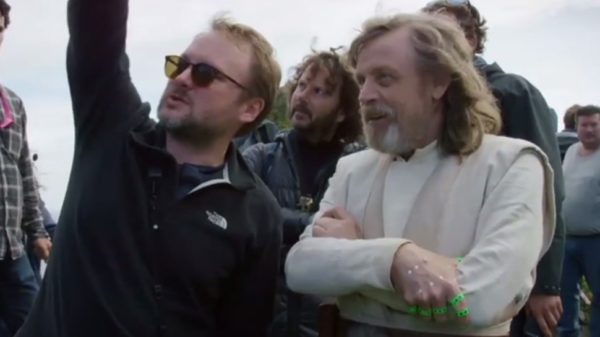 Fresh off his Oscar Nomination for his new film Knives Out, Rian Johnson's future with Star Wars is once again the topic of conversation. The Last Jedi was a big hit with critics and at the box office but the film divided fans in a big way.
It was annouced many moons ago that Johnson would continue with the franchise, directing his own trilogy of films. Is this still the case? Well, Johnson doesn't give much away perhaps because he can't due to Lucasfilm being tight-lipped about Star Wars' theatrical future.  However, he did confirm to Variety that he is still involved:
"I'm still talking to Lucasfilm but they haven't announced anything on their slate yet."
SEE ALSO: Disney and Lucasfilm offer Star Wars movie to Taika Waititi
This comment certainly leaves room for him to exit the franchise or to being given a new directing or writing responsibility. We will have to wait and see. Right now, Star Wars fans can look forward to The Clone Wars season 7, The Mandalorian season 2, and the upcoming Obi-Wan series and Cassian Andor show.