Earlier this month, Marvel Studios chief Kevin Feige suggested that we'd be seeing some new characters debuting in next year's Doctor Strange in the Multiverse of Madness, and now if rumours from The Illuminerdi are correct, we may know of two MCU newcomers set to feature in the sequel.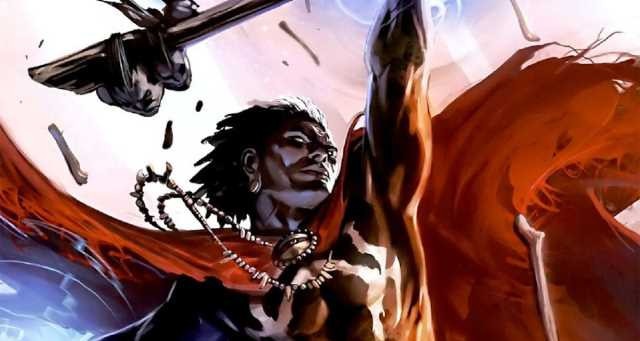 According to the site, the Doctor Strange sequel will feature the fan favourite America Chavez, a.k.a. Miss America, along with Jericho Drumm, better known as the sorcerer Brother Voodoo. Marvel is said to be actively casting both roles, searching for a "teenage Hispanic female" and a "male of Caribbean/Haitian descent" for supporting leads.
The inclusion of Brother Voodoo wouldn't be too surprising given his association with Doctor Strange in the comic book source material (he even served as the Sorcerer Supreme for a time, under the name Doctor Voodoo).
America Chavez on the other hand has no ties to Doctor Strange, although the Young Avenger does hail from the Utopian Parallel, an alternate dimension of of time and space, and ventures through the various dimensions of the Multiverse in an effort to prove herself a hero. So, she's certainly someone Doctor Strange could encounter as he ventures through the Multiverse of Madness…
SEE ALSO: Alleged synopsis for Doctor Strange in the Multiverse of Madness teases return of Infinity Stones
Are you excited about the prospect of seeing Brother Voodoo and America Chavez in the MCU? Who would you like to see cast in the roles? Let us know in the comments or on our social channels @FlickeringMyth…
Doctor Strange in the Multiverse of Madness will see Benedict Cumberbatch reprising his role as Dr. Stephen Strange alongside his Avengers co-star Elizabeth Olsen as Scarlet Witch. It is currently without a director following the exit of Doctor Strange helmer Scott Derrickson over creative differences, but is still expected to be on track for its planned release on May 7th 2021.