After recent theatrical disappointments, is it time for Arnold Schwarzenegger to go to the streaming platforms?
When Arnold Schwarzenegger took his political sabbatical from the movie world, he'd come off a string of disappointments. Time out seemed like a potentially good idea. His post-politics return wasn't even a foregone conclusion (albeit highly probable). His send off before Governating, was Terminator 3: Rise of The Machines. Not a huge success and somewhat of a disappointment in following Terminator 2, but in retrospect a big success in comparison to the franchise follow ups.
So Ahnuld had his break. Fans waited with baited breath for his inevitable return. Every passing year saw him getting just that bit older and less majestically Arnold (in physical stature) but still, when Stallone was successfully bringing back Rocky, Rambo and launching The Expendables (which included a brief teasing Arnold cameo) the promise of an Arnold return was still there.
He came back with The Last Stand. A simple, by the numbers, unassuming comeback, but one I personally dug a lot. In fact it was the best thing he'd done since True Lies, and it's held up well in the last few years. It doesn't set a hugely high bar, but it's a simple recipe made very well. Arnold played to age well and it had an old fashioned and quintessential mix of Arnold humour and cartoon violence (it bombed at the box office though). Even still, he's done nothing as good in the years since. They've included some okay films like Escape Plan, a goofily enjoyable (if forgettable) Terminator: Dark Fate (where Arnold felt a little third wheel) and Expendables re-appearences, as well as misfires like Sabotage, Aftermath, Maggie and Killing Gunther. We won't mention the utterly awful T-Gen. No one could quite find the right 'Arnie' blend though. He was either a comical side-act, or playing dramatic (in under-written fare).
Back on the subject of Dark Fate, and this relates to the unmentionable previous instalment too, but one thing has been clear in Arnold's 'big' post return projects: Studios have oversold his appeal. The last two Terminator sequels had productions budgets around the 200 million mark (before you even account the cost of marketing etc on top). The audience just wasn't there. Now Arnold flits between the franchise rebirth attempts and low key (low budget) straight to video fare. Hollywood is rife of late with failed attempts at rebooting or sequalising old ideas. At best they throw out a few dollars to do it, at worst they spend hundreds of millions when no one wants to hit the theatre to see them.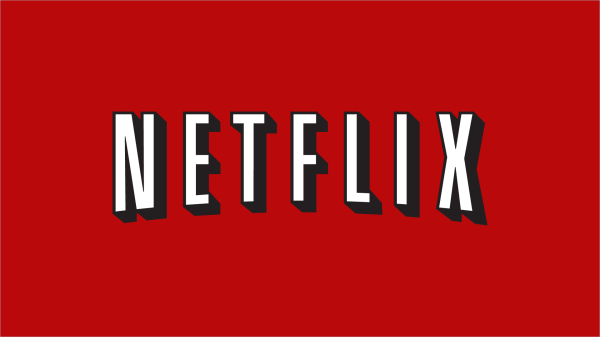 What are the studios missing? What is Arnold missing? Netflix. Amazon. The big streaming platforms, and the former in particular, have moved to producing their own films or acquiring exclusivity on high level indie films. Martin Scorsese got the greenlight on a big budget gangster epic with a principal cast of icons well into their 70's. At that budget level, with the freedom he wanted, he was never going to get that at a big studio looking for a big theatrical release. Sure, a studio out there would certainly have made it, albeit stripped back, but Scorsese, completely against his ethos, lay with a streaming platform. It would mean that 'event' of being a big cinematic release would not happen. At best (and as has been evident) a limited release shortly before hitting homes.
2019 was a great year for Netflix with The Irishman and A Marriage Story. Netflix originals have been fairly mixed but what has been evident is that more original ideas seem to be made (regardless of creative success) and certain stars who wouldn't have been deemed bankable leads in big projects, are allowed the platform through them. Directors are also heading to the platform (and to a lesser extent Amazon perhaps) because they are more likely to get carte blanche. Stars like Adam Sandler, Dan Stevens, Eddie Murphy (who made a triumphant comeback in Dolemite is my Name), Natalie Portman (who's recent theatrical headliners have failed to find an audience) and more have hit wide audiences straight in the living room and without the stigma that used to stick to straight to video/cable specialists like Eric Roberts.
A whole host of old Arnold projects have been hyped for sequalisation or reboot. Who wants to go to the big screen for these though? Not many, and there-in lies the problem. But who would watch it on streaming. An event film. Arnold reprising his role as John Matrix, or Harry Tasker, Jack Slater or best of all, Conan. A King Conan film has been in and out of development for decades. The big cinema going audience isn't really there, champing at the bit for it. It could potentially be rebooted altogether with the Marvel logo above it (dependent on rights etc). The thing is, there's still the die-hards and curious who would happily see Arnold return to the role on a streaming service. Whether that would be in series form or film is another matter, but it's an avenue that I'm surprised hasn't been more actively pursued (indeed Conan falls under Marvel, which Disney is hooked into and Disney now have a streaming platform). The audience is waiting there. There's enough in the tank for that and without needing to outlay the expense that comes from wide theatrical releases. Terminator: Dark Fate was an exercise in pissing into the wind (financially speaking).
There's a cult following with Conan. It comes from the comic fans but there's also a connection to those film adaptations. Arnold's first film, Conan the Barbarian is a film undervalued for its artistry. Almost Tarkovskian thoughtfulness, introspection and atmosphere combined with brutal violence. Arnold is raw but in places has rarely been better. John Milius, who directed (and co-wrote with Oliver Stone) took the film seriously. It's beautifully shot and it's visually engrossing. It shows and rarely tells (which in part initially annoyed people expecting more generic B-movie fare, whilst the high brows didn't particularly take to the introspection, dismissing it as dumb). Then not least, is the majestic score from Basil Poledouris. It really weaves the whole thing together and tells the story to us. This film deserves to continue where that final shot left us (with Arnold sat on his thrown as a King).
As streaming has risen and the quality and output of the 'originals' has grown (particularly in terms of movies), and faded icons have been resurrected somewhat (Mr Eddie Murphy) it feels like some stars have wasted years trying to grasp onto cinema films, rather than actively pursue an avenue that allows a good platform and some creative freedom.
Stallone is on the cusp of a lull again, following one Rambo too many and indeed it's something he could look into as well (lets face it, if the mighty Netflix will take on board Sandler and Murphy, they wouldn't be adverse to Stallone and Schwarzenegger). As the dust still settles on that failed Terminator, the fact remains that as a franchise, or a property, life would have been more suitably breathed into it on one of the streaming giants.
Let us know in the comments below or on our twitter page @flickeringmyth, would you like to see Arnold's King Conan (or others) made for streaming? Who else could have a Netflix comeback?
Tom Jolliffe is an award winning screenwriter and passionate cinephile. He has several features due out on DVD/VOD in 2019/2020, including Cyber Bride and Scarecrow's Revenge both available on Prime. Find more info at the best personal site you'll ever see…https://www.instagram.com/jolliffeproductions/