With the release of Birds of Prey (and the Fantabulous Emancipation of One Harley Quinn) around the corner, director Cathy Yan has revealed that she initially had the John Wick franchise in mind when planning out the film's fight scenes and how she approached Chad Stahelski, the director of the John Wick films, for help to make the sequences a reality.
"We had been working with [Stahelski's] 87eleven from the get-go," Yan told ReelBlend. "That was the style that I wanted for the movie. It just felt right. It was that mix of practical but also heightened, like where it felt really real, but they're also kind of having fun with it. And I like the way it's shot. I liked that it wasn't too 'cutty,' like all of his work beforehand."
"During production, I was working mostly with [stunt coordinator] Jonathan Eusebio on that. He's just a delight. He choreographed some really amazing fight sequences. And then when it came to reshoots, it was like, 'Let's add more action. Let's lean into this. It's working. Let's make it even more cool and badass.' And at that time, I think, Chad was just available. So it was like, 'Cool! We got the best of the best.'"
Yan continued to praise Stahelski as a director and discussed how she learned a lot from him with regards to how to shoot stunts using practical equipment:
"Because obviously he runs 87eleven, so it just kind of became this natural fit. It was really interesting to see how he shoots things, too. Working with him in that way, and just kind of having fun and… he's awesome. It was interesting because he's a real director and so I think we actually kind of learned a lot from each other because he's quite a cinephile. … I learned so much from him and his team in terms of just like how to shoot stunts, the practicality of all the equipment and stuff that I'd never seen before. I'd never worked with before."
It is only a matter of time for audiences to see if this collaboration to further improve the action sequences is a success with the film releasing on February 7th 2020.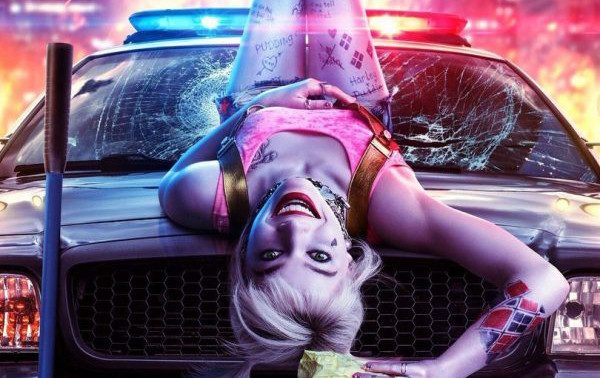 Birds of Prey (And the Fantabulous Emancipation of One Harley Quinn) is a twisted tale told by Harley herself, as only Harley can tell it. When Gotham's most nefariously narcissistic villain, Roman Sionis, and his zealous right-hand, Zsasz, put a target on a young girl named Cass, the city is turned upside down looking for her. Harley, Huntress, Black Canary and Renee Montoya's paths collide, and the unlikely foursome have no choice but to team up to take Roman down.
Cathy Yan (Dead Pigs) is directing Birds of Prey (And the Fantabulous Emancipation of One Harley Quinn) from a script by Christina Hodson (Bumblebee) with Margot Robbie reprising her Suicide Squad role as Harley Quinn alongside Mary Elizabeth Winstead (Fargo) as The Huntress, Jurnee Smolett-Bell (Underground) as Black Canary, Rosie Perez (Fearless) as Renee Montoya, Ella Jay Basco (Grey's Anatomy) as Cassandra Cain, Ewan McGregor (Christopher Robin) as Black Mask, Chris Messina (Sharp Objects) as Victor Zsasz, Ali Wong (Black Box), Robert Catrini (Jack Reacher: Never Go Back), Steven Williams (The Chi), Dana Lee (Dr. Ken), Francois Chau (The Expanse) and Matthew Willig (The Ballad of Buster Scruggs).