Chris Pratt has teased that Jurassic World 3 will feel a bit like Avengers: Endgame with so many of the franchise's famous characters coming back.
The Jurassic World franchise – itself a continuation of the Jurassic Park franchise – has been a definite success, especially when it comes to the box office. And many fans are looking forward to seeing the final film in the trilogy as Jurassic World 3 is set to bring back the likes of Sam Neill, Laura Dern, and Jeff Goldblum from the original films, as well as several familiar faces from the Jurassic World films.
Chris Pratt is super excited by the prospect and has teased that there could be even more surprises in store. Speaking to Ellen, the actor said: "This feels like (the end). It's got everybody. It's got pretty much everybody in it, maybe I just blew it but I don't care. I know that like all the cast from the original Jurassic Park is coming back and so it's going to feel very much like how Endgame brought everything together at Marvel."
Meanwhile, in other Jurassic World 3 news, it has also been revealed that Altered Carbon actress Dichen Lachman and Venom actor Scott Haze have joined the cast in as-yet-unrevealed roles.
Hopefully, Jurassic World 3 can live up to the hype that Pratt is building. It will be interesting to see how the story culminates now that the dinosaurs have well and truly returned and are out in the wild.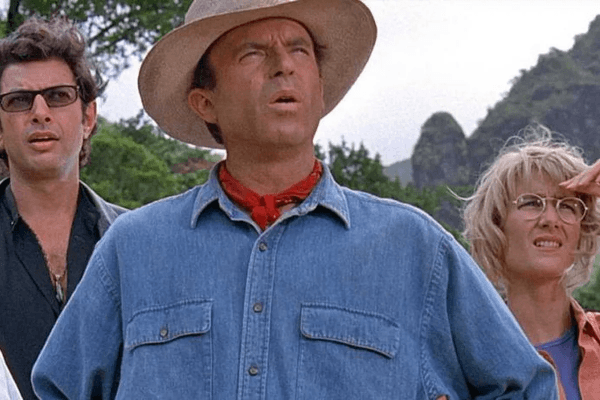 Jurassic World 3 is being directed by Colin Trevorrow and features a cast that includes franchise returnees Chris Pratt, Bryce Dallas Howard, Sam Neill, Jeff Goldblum, Laura Dern, Justice Smith, Danielle Pineda, Jake Johnson and Omar Sy along with new additions DeWanda Wise (She's Gotta Have It), Mamoudou Athie (Patti Cake$), Scott Haze (Venom) and Dichen Lachman (Altered Carbon). It is set for release on June 21st 2021.