Robert E. Howard's swashbuckling heroine Dark Agnes leads her first ever solo series this coming week courtesy of Marvel Comics, and you can take a look at a preview of the first issue right here; check it out…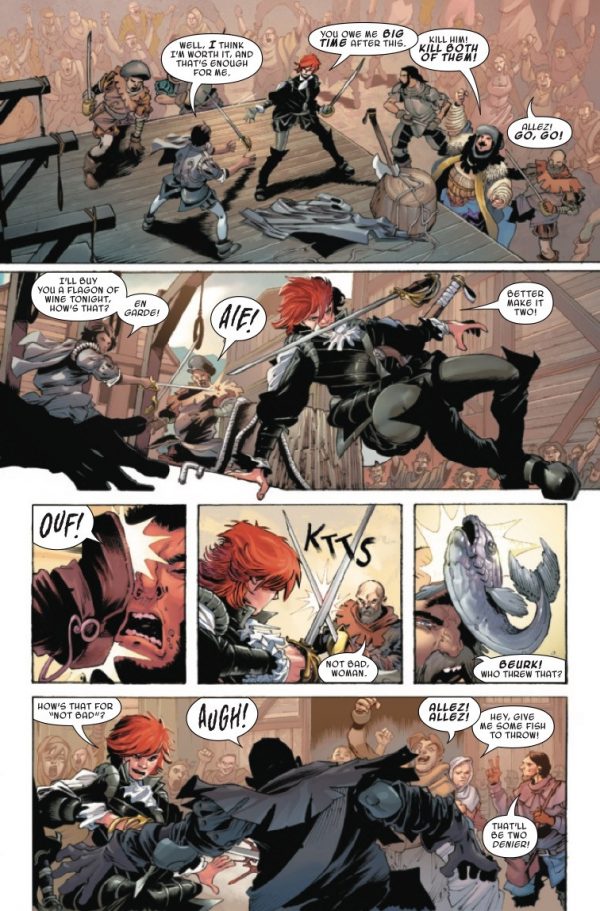 ROBERT E. HOWARD'S SWORDSWOMAN IN HER FIRST SOLO COMIC SERIES! Forced into an arranged marriage, Agnes de Chastillon took matters into her own violent hands to free herself from the yoke of a life she never wanted. Now, the woman known as DARK AGNES, along with her mercenary partner ETIENNE VILLIERS, make their way through 16th century France as sellswords on their way to join the wars in Italy, where the real money is! But when Etienne is captured by the DUKE OF ALENCON's forces and set for execution, it's up to Dark Agnes to save the day! But what evil designs are being enacted on Agnes, and will she doom herself by saving Etienne? An all-new story following up Robert E. Howard's tales, the swashbuckling saga of DARK AGNES in Marvel Comics starts here!
Dark Agnes #1 is out on February 5th, priced $3.99.