The Fast & Furious franchise has been known for bringing in big-name actors and actresses to expand the roster with each instalment such as Dwayne 'The Rock' Johnson, Jason Statham, Kurt Russell, Charlize Theron, and even Dame Helen Mirren.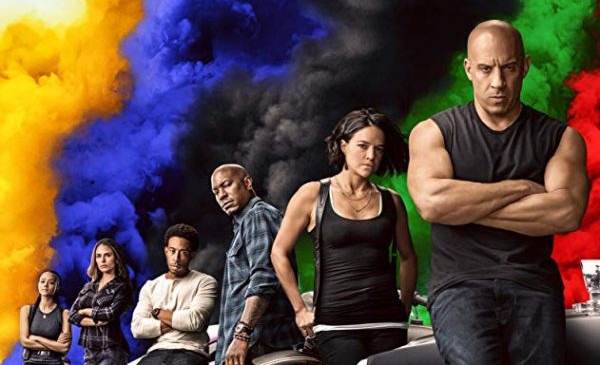 However, in a recent interview with MTV International, the stars of Fast & Furious 9 including Vin Diesel, Michelle Rodriquez, Jordana Brewster, Chris 'Ludacris' Bridges, and Nathalie Emmanuel have revealed which actors and actresses would be their dream choices to join the series.
"That's a really good question. Huh. Dame Judi Dench," Diesel said. "I think she'd be awesome."
Bridges and Emmanuel both agreed Denzel Washington would be a "pretty fun" addition, while Rodriguez suggested Jason Bourne star, Matt Damon.
"But I wonder if he would do something so… a lot of the stuff we do is so silly and he's such a serious cat. I wonder if he'd be into it," she said. "He's a serious fella. I really like him. Women, there are so many [to pick]." Added Brewster, "Marion Cotillard would be really cool." When Rodriguez noted Cotillard is "so serious too," Brewster countered, "So is Helen Mirren! Like, who would have thought Helen Mirren would join us?"
"Yeah, but she's got an edge to her. I mean, Caligula? Come on. She's got an edge to her," Rodriguez continued. "You have to have a little edge and be playful to want to join, you know what I mean? We don't take ourselves seriously but serious people would have a hard time because we do such crazy things."
SEE ALSO: Fast & Furious 9 pre-sales up 50% on The Fate of the Furious as trailer pulls in huge views
Which actor and actress would you like to see join the Fast & Furious franchise? Let us know in the comments below or tweet us @flickeringmyth…
https://www.youtube.com/watch?v=6ybZX8MbddU
Fast & Furious 9 sees Justin Lin directing series veterans Vin Diesel, Michelle Rodriguez, Tyrese Gibson, Jordana Brewster, Nathalie Emmanuel, Chris 'Ludacris' Bridges, Charlize Theron and Helen Mirren, along with franchise newcomers John Cena (Bumblebee), Finn Cole (Peaky Blinders), Anna Sawai (Ninja Assassin), Vinnie Bennett (Ghost in the Shell), Michael Rooker (Guardians of the Galaxy), Cardi B (Hustlers), MMA fighter Francis Ngannou, and singer Ozuna.