The upcoming adaptation of Frank Herbert's Dune from director Denis Villeneuve is one of the most highly anticipated films of 2020 and cinematographer Greig Fraser has stated the film will feel standalone despite the two-film plan.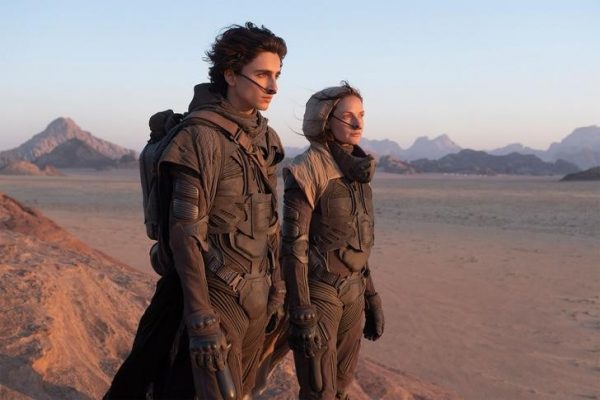 In a recent interview with Collider, Fraser insisted that while the first Dune instalment is only cover the first half of the book, it will still be a "fully standalone epic" featuring a satisfying story in itself.
"It's a fully formed story in itself with places to go. It's a fully standalone epic film that people will get a lot out of when they see it… It was quite an adventure visually. It was a beautiful experience making it. The people involved with it, I was overwhelmed. Some of the actors, as well as being insanely talented actors, are just lovely, lovely people who I've become very close to since then."
While a Dune sequel hasn't gotten the official green light by Warner Bros. as of yet, it seems likely the studio will wait to see how the first instalment performs before moving the second half of the story into production. The Dune reboot is currently slated for release on December 18, 2020.
SEE ALSO: Dune director Denis Villeneuve talks Timothee Chalamet's Paul Atreides
Are you looking forward to Denis Villeneuve's interpretation of Dune? Are you glad it will be fully standalone? Let us know in the comments below or tweet us @flickeringmyth…
A mythic and emotionally charged hero's journey, "Dune" tells the story of Paul Atreides, a brilliant and gifted young man born into a great destiny beyond his understanding, who must travel to the most dangerous planet in the universe to ensure the future of his family and his people. As malevolent forces explode into conflict over the planet's exclusive supply of the most precious resource in existence—a commodity capable of unlocking humanity's greatest potential—only those who can conquer their fear will survive.
Dune is directed by Denis Villeneuve (Blade Runner 2049) and sees Timothee Chalamet (Call Me By Your Name) leading the cast alongside Rebecca Ferguson (Mission: Impossible – Fallout), Oscar Isaac (Star Wars: The Last Jedi), Dave Bautista (Avengers: Infinity War), Stellan Skarsgard (Mamma Mia! Here We Go Again), Charlotte Rampling (Red Sparrow), Zendaya (Spider-Man: Far From Home), Javier Bardem (Loving Pablo), Jason Momoa (Aquaman), Josh Brolin (Avengers: Endgame), Stephen McKinley Henderson (Fences), Sharon Duncan-Brewster (Sex Education), and Chang Chen (The Assassin).