Veteran composer Hans Zimmer has revealed his score for the upcoming adaptation of Frank Herbert's Dune from director Denis Villeneuve is "driving everybody crazy" with the number of ideas he has.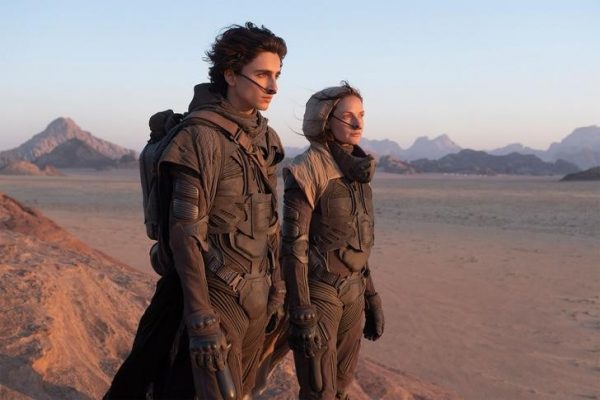 In a recent interview with Variety, Zimmer discussed a number of the projects he's been working on, including the latest James Bond film No Time to Die, but clearly, he was most excited about the score he is currently developing for Dune.
"Right now I'm in the middle of making these sounds. I just have these ideas, and it's like this every day. I'm doing all these experiments, and I have no idea if any of them will ever really end up in the movie. But we are so dedicated, trying to do something different, to do solid and honourable work, and do justice to the book… And some of them will probably be complete and utter disasters. But I'm having a go. Absolutely full on. I'm being obnoxious and telling people I need more time. The usual… I'm driving everybody crazy on Dune because I'm so full of ideas. And it's Denis, you know? He lets me be part of this world. It's totally and utterly inspiring, and it's great people I get to work with – scrap the word "work," it's great people I get to play with."
SEE ALSO: Dune cinematographer says it will be a "fully standalone epic" despite being half of the book
A mythic and emotionally charged hero's journey, "Dune" tells the story of Paul Atreides, a brilliant and gifted young man born into a great destiny beyond his understanding, who must travel to the most dangerous planet in the universe to ensure the future of his family and his people. As malevolent forces explode into conflict over the planet's exclusive supply of the most precious resource in existence—a commodity capable of unlocking humanity's greatest potential—only those who can conquer their fear will survive.
Dune is directed by Denis Villeneuve (Blade Runner 2049) and sees Timothee Chalamet (Call Me By Your Name) leading the cast alongside Rebecca Ferguson (Mission: Impossible – Fallout), Oscar Isaac (Star Wars: The Last Jedi), Dave Bautista (Avengers: Infinity War), Stellan Skarsgard (Mamma Mia! Here We Go Again), Charlotte Rampling (Red Sparrow), Zendaya (Spider-Man: Far From Home), Javier Bardem (Loving Pablo), Jason Momoa (Aquaman), Josh Brolin (Avengers: Endgame), Stephen McKinley Henderson (Fences), Sharon Duncan-Brewster (Sex Education), and Chang Chen (The Assassin).