Shudder has released a trailer for Jeffrey A. Brown's feature directorial debut The Beach House. The horror follows a college sweethearts Emily and Randall (Liana Liberato and Noah Le Gros) who find their romantic getaway turning into a struggle for survival when an older couple unexpectedly turn up exhibiting signs of a mysterious infection. Check out the trailer below, along with the poster, synopsis and official images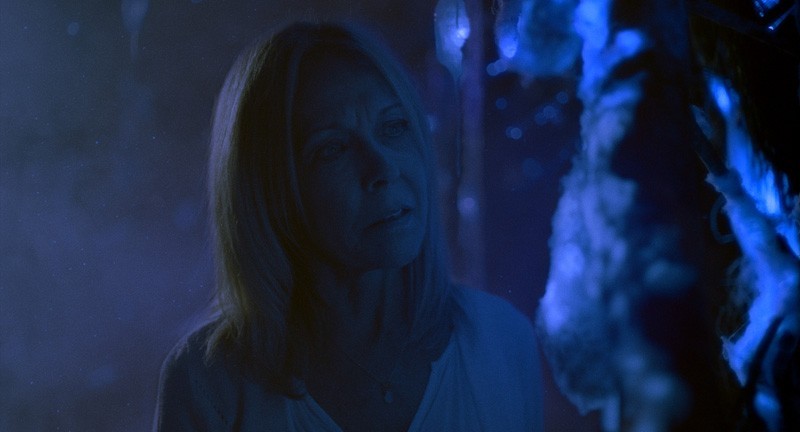 Escaping to his family's beach house to reconnect, Emily and Randall find their off-season trip interrupted by Mitch and Jane Turner, an older couple acquainted with Randall's estranged father. Unexpected bonds form as the couples let loose and enjoy the isolation, but it all takes an ominous turn as increasingly strange environmental phenomena begin to warp their peaceful evening. As the effects of an infection become evident, Emily struggles to make sense of the contagion before it's too late.
The Beach House arrives on Shudder on July 9th.