Action Lab: Danger Zone collects issues #42-45 of its ongoing Vampblade series this Wednesday with the release of Vampblade Volume 11 in trade paperback; check out a preview here…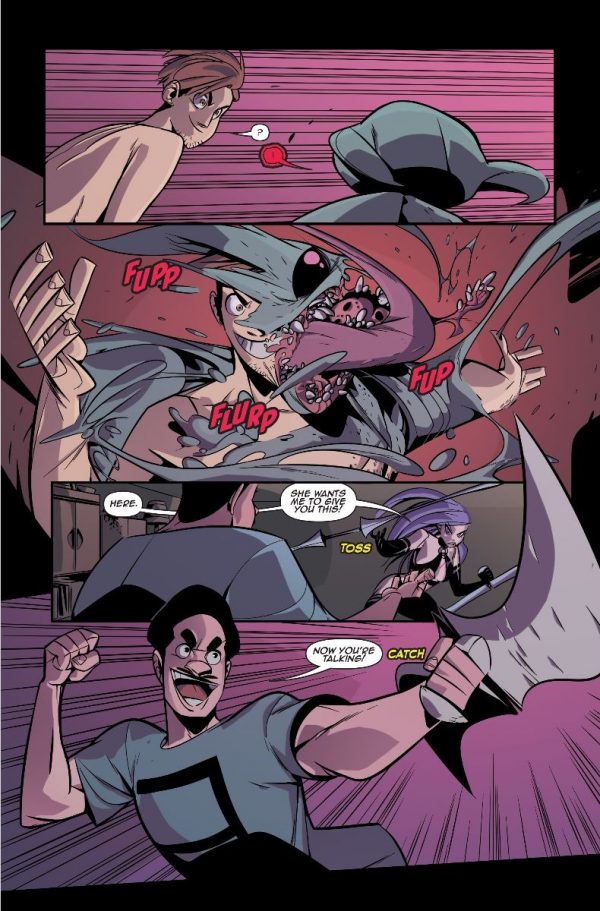 Vampblade may have returned to her home reality, but things are far from back to normal. The battle against the parasitic Glarkian menace is escalating, so Vampblade's friends from across dimensions pitch in to help her in her fight!
Collects issues 5-8 from season four (ongoing issues 42-45) of the hit Danger Zone series.
Vampblade Volume 11 goes on sale on July 29th, priced $14.99.