New British sci-fi horror Alien Outbreak is the second feature film from UK writer, director, producer and award-winning VFX artist Neil Rowe. His first film Robot World, proved to be a hit among indie sci-fi fans, and Alien Outbreak ups the stakes again for an even more ambitious outing as terrifying alien creatures prey on a rural English community.
Set in a small town, two police officers begin their normal shift but soon realise something is wrong. With residents behaving strangely and horrific events unfolding before their eyes, they learn they are under attack from strange creatures and must fight to defend their town.
To celebrate the release of Alien Outbreak on DVD and digital download, we caught up with Neil Rowe to hear about some of his biggest influences in creating his latest sci-fi outing…
The Thing (1982)
None of the characters in John Carpenter's The Thing ever have to explain their backstory or talk about relationships, or what motivates them. The characters are played so well that there is no need. They are there, something happens, throw in buckets of classic John Carpenter atmosphere and a fantastic score by Ennio Morricone, and you have a horror masterpiece. I stole a lot of ideas and inspiration from that one, but I think people have guessed that already!
Primer (2004)
Shane Carruth's Primer was made for just $7,000 and I think it has a single (very small) VFX shot in it, yet it is the most mind-blowing time travel story you will ever see! So much of the story is not spoken, it's kind of hidden within the scenes. A single gesture from a character can open a whole tin of worms if noticed, and if not noticed, the film still works in its own right. I tried to inject some of this into Alien Outbreak, the story is there if you notice it, but you don't get characters spelling everything out.
Resolution (2012)
This film by Aaron Moorhead and Justin Benson works as drama on its own, two characters in a cabin, and one of them is handcuffed to a radiator. Not only do you care for each of them, but also for their friendship. Then there is this whole metaphorical mystery that unravels, and you have absolutely no idea where it is going. This didn't directly influence any one part of Alien Outbreak, but it is a constant inspiration to me for what can be achieved within the genre through great writing.
Coherence (2013)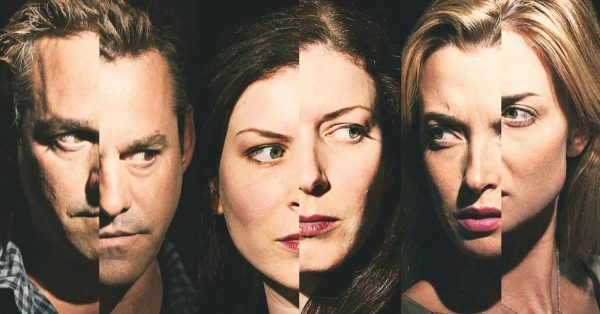 James Ward Byrkit made Coherence in his own house over a very short period of time because his wife was pregnant, and he knew it would be his last chance to make a movie before the baby came along. He used what he had, a house, some actor friends and a box of glow sticks! Yet when you see it, he creates a universe within the film that is endless in its possibilities. How did this film influence me directly? I'm not exactly sure, but my wife Amanda, who is also my producer and music composer, was pregnant during filming so I take a huge amount from it.
SEE ALSO: Watch the trailer for Alien Outbreak here
Dazzler Media presents Alien Outbreak out now on DVD & Digital Download. Order via Amazon or iTunes.