Giancarlo Esposito, who plays Moff Gideon in The Mandalorian, teases that his character could be force sensitive.
Ever since Moff Gideon showed up near the end of The Mandalorian, wielding the legendary Darksaber, fans have been dying to know more about him.
Just how did he get the Darksaber? What are his intentions for Baby Yoda? All this and more will hopefully be answered in season two. Giancarlo Esposito, the actor behind Gideon, has been having fun teasing his season two antics and now he is floating something else out there.
Speaking to Entertainment Tonight, he seemed to tease that Gideon could actually be force sensitive: "To have this saber means that I can use it, and I can do my own dirty work, that I'm a fighter, that I'm a warrior. That's part of me. It also creates the possibility that he is one of the ones. He possibly has that, and that to me is interesting because is he really that fallen hero? Is he a descendant of Darth Vader? Who is he?"
SEE ALSO: Star Wars: The Bad Batch animated series coming to Disney+ in 2021
Now, you don't need to be force sensitive to wield a saber, though it certainly helps. It is possible for Gideon to be force sensitive but that begs plenty more questions. Of course, this could just be Esposito having fun with fans. We will have to wait and see when season two of The Mandalorian hits Disney+ later this year.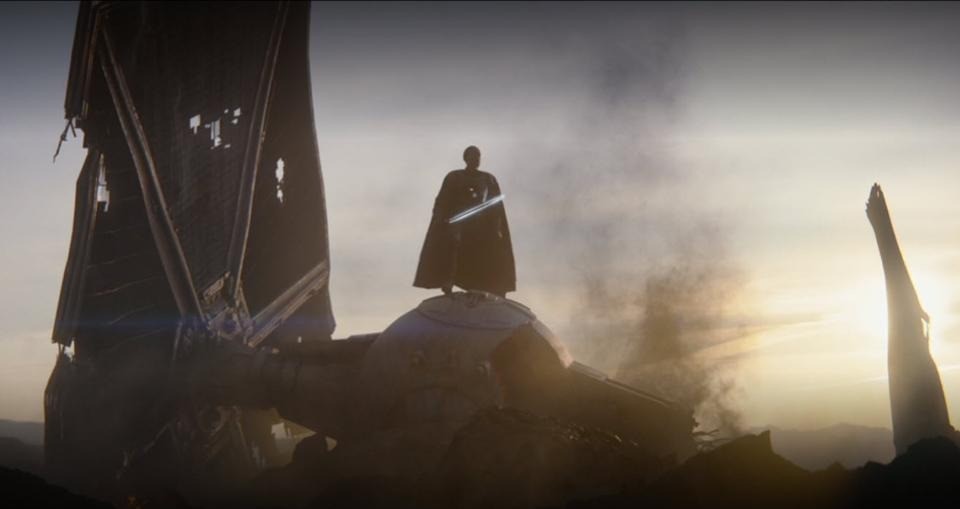 The Mandalorian season two is set to premiere in October 2020 and sees the returning Pedro Pascal (Din Djarin), Gina Carano (Cara Dune), Carl Weathers (Greef Karga), Giancarlo Esposito (Moff Gideon) and Bill Burr (Mayfield) alongside new cast additions Rosario Dawson (Daredevil), Temuera Morrison (Star Wars: Episode II – Attack of the Clones), Katee Sackhoff (Star Wars: The Clone Wars), Timothy Olyphant (Justified) and Michael Biehn (The Terminator).