Indican Pictures has released a trailer, poster and images for the upcoming comedy Ballbuster which stars Jerry O'Connell as a basketball icon who finds himself suspended from his team and is forced to lead a tour with a charity league team if he wants to make a return; check them out here…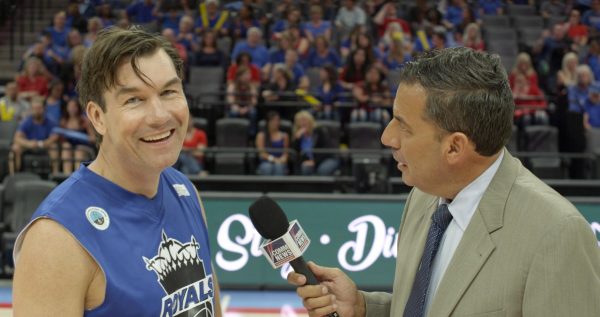 Rich (Jerry O'Connell, "Billions") is an entitled all-star basketball icon who is suspended from the league just before the Final Championship due to poor judgement. If he wants another chance to play in game seven, he has to tour with a charity league team of castoffs. In the "unfortunate" process, he encounters the most bizarre on-road experiences, endures hilarious consequences and faces his craziest challenges yet.
Ballbuster is set for a digital release on August 4th, followed by a DVD release on September 8th.