While audiences are still unaware of when we will get to view The New Mutants following the disastrous handling of the movie, director Josh Boone has revealed the runtime for the X-Men spinoff.
In a recent interview with Collider, Boone revealed The New Mutants has a runtime of around 98 minutes (1 hour and 38 minutes) and confirmed there will be at least 20 minutes of deleted scenes.
"I think it's 98 minutes or something like that. It was never more than 104 even at its longest. I remember my initial cut before we cut anything out was probably 20 minutes longer than that, but you'll see all that on the special features – we put together all the deleted scenes for everybody. It was more just stuff that was too funny or tonally just didn't quite go together, but it's cute character moments that I think fans will like."
SEE ALSO: Watch The New Mutants virtual panel from Comic-Con@Home here
While the film has been publicly mishandled since principal photography wrapped back in September 2017, Boone has previously stated he still hopes he will get to complete his planned trilogy depending on the success of the first instalment.
"Ultimately, after all this time, I was able to make MY New Mutants film, and I'm am proud of it," said Boone. "What I'm hoping for now is that it will be successful enough so the studio will allow me to complete a trilogy. I've got it all planned out."
Are you looking forward to the eventual release of The New Mutants? Let us know in the comments below or tweet us @flickeringmyth…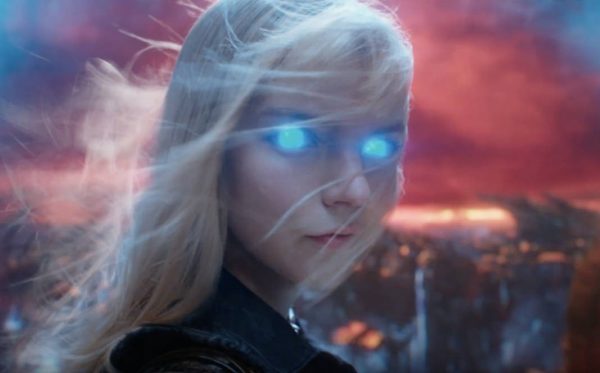 The New Mutants is directed by Josh Boone (The Fault in Our Stars) and features a cast includes Maisie Williams (Game of Thrones) as Rahne Sinclair/Wolfsbane, Anya Taylor-Joy (The Witch) as Illyana Rasputin/Magik, Charlie Heaton (Stranger Things) as Sam Guthrie/Cannonball, Henry Zaga (13 Reasons Why) as Roberto da Costa/Sunspot, Blu Hunt (The Originals) as Danielle Moonstar/Mirage and Alice Braga (Queen of the South) as Dr. Cecilia Reyes.