Katherine Langford has opened up about having her role as Morgan Stark cut from the theatrical release of Avengers: Endgame while claiming she would love to return for a future Marvel Cinematic Universe project.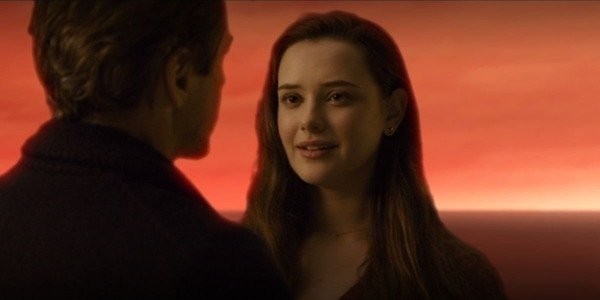 During a recent Australian radio broadcast, Langford revealed it wasn't "too bad" being cut out of the final Avengers film as she had a great experience shooting the sequence which involved Robert Downey Jr's Tony Stark/Iron Man.
"I feel like if you're going to be cut from anything, to at least have the experience of being cut from the final Avengers film, it's not too bad and I think that that experience, just filming was amazing," Langford said. "And I think Disney+ ended up releasing it anyway, but yeah at least I have the experience and honestly, that I think was one of the coolest things that I've ever been able to do so I'm just happy to have the memory."
Langford continued to discuss that she would love to reprise the role in another MCU property in the future but added that if she was set to return as Morgan Stark, she wouldn't be able to talk about it due to the secretive nature of Marvel Studios.
"The Marvel Universe is very under wraps and I was so scared after doing it because I literally couldn't say anything," Langford said. "So if I did, I don't know if I would be able to say anything, but I'd love to!"
Although the deleted scene between Tony Stark and an older Morgan Stark was removed from the theatrical release, Langford is correct that audiences can now watch it via the Avengers: Endgame release on the Disney+ streaming service.
Would you like to see Katherine Langford return as Morgan Stark in the MCU? Let us know on Facebook or Twitter @flickeringmyth…
Avengers: Endgame stars Robert Downey Jr. (Iron Man), Chris Evans (Captain America), Mark Ruffalo (Hulk), Chris Hemsworth (Thor), Scarlett Johansson (Black Widow), Jeremy Renner (Hawkeye), Josh Brolin (Thanos), Brie Larson (Captain Marvel), Paul Rudd (Scott Lang), Don Cheadle (War Machine), Karen Gillan (Nebula), Chadwick Boseman (Black Panther), Tom Holland (Spider-Man), Sebastian Stan (Winter Soldier), Anthony Mackie (Falcon), Elizabeth Olsen (Scarlet Witch), Benedict Cumberbatch (Doctor Strange), Danai Gurira (Okoye), Benedict Wong (Wong), Chris Pratt (Star-Lord), Zoe Saldana (Gamora), Dave Bautista (Drax), Bradley Cooper (Rocket), Vin Diesel (Groot), Karen Gillan (Nebula), Pom Klementieff (Mantis), Tom Hiddleston (Loki), Gwyneth Paltrow (Pepper Potts), Evangeline Lilly (The Wasp), Letitia Wright (Shuri) and Tessa Thompson (Valkyrie).