Dazzler Media is set to unleash the werewolf home invasion horror Hunter's Moon in the UK next month; check out a poster, trailer and images for the film, which sees Thomas Jane (The Mist) leading a cast that includes Jay Mohr (Suicide Kings), Sean Patrick Flanery (The Boondock Saints) and Katrina Bowden (30 Rock)…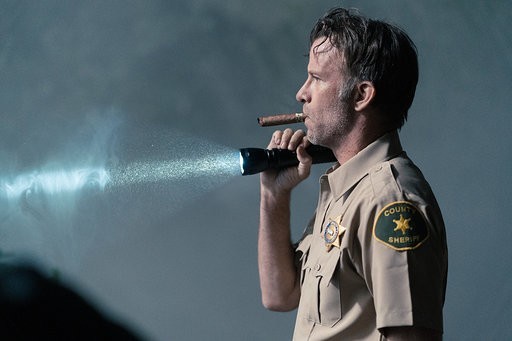 When their parents leave town, three teenage girls decide to throw a party in their new country home. But when a gang of dangerous local boys with sinister intentions turn up, the women are forced to not only defend themselves from the evil inside of the house, but an unseen bloodthirsty predator that is hunting them one by one outside of the house. sheriff makes a strange discovery when he's gets called to an orchard where three teenage sisters have been attacked by a band of young delinquents.
Hunter's Moon is set for release on DVD and Digital in the August from August 24th.