Martin Carr reviews The Alienist: Angel of Darkness…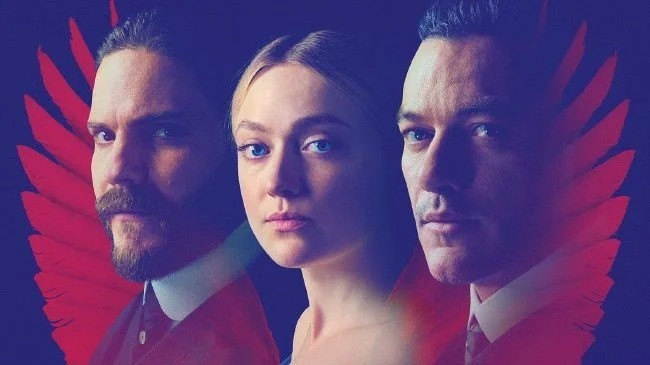 What sits at the centre of this second season and consistently intrigues is an avid curiosity. A desire to seek out the unknown, apply the theoretical and push boundaries of thought in an ongoing search for new discoveries. This unspoken thirst for forward thinking gives The Alienist a life beyond the necessity for conflict and drama. Turn of the century New York is a microcosm of progressive cultural change, broadening gender roles and changing attitudes. William Randolph Hearst shapes public opinions and privacy is still possible.
As a backdrop to murder, kidnapping and medical experimentation this cosmopolitan mecca is reminiscent of both Edith Warton's Age of Innocence and Alan Moore's From Hell. Decadence and gentility sit side by side with degradation, debauchery and dissection. Our central trio of Sara Howard, Laszlo Kreizler and John Moore each bring their own skills to bear, in a series which never acquiesces to delicate sensibilities. Moore as portrayed by Luke Evans deals very much in rational conclusions, cold hard facts and physical evidence. Dakota Fanning ensures Sara never loses her femininity yet rises above any gender issues by intellectually dominating any room. Meanwhile Daniel Bruhl imbues Kreizler with an inquiring mind and rational approach without relinquishing his boundary pushing perspective.
It is his performance which gives The Alienist an edge as he epitomises the abstract in direct conflict with convention. Bruhl, Fanning and Evans work in intellectual opposition throughout approaching each scenario from different angles yet remain intrinsically linked. Strong gothic elements still play a large part in maintaining tension, creating atmosphere and establishing mood but the central performances feel more tangible. Howard and Moore have fleeting moments of intimacy which hint at more beneath the surface, while society defines their emotional boundaries. Laszlo shows flashes of compassion through his stone cold demeanour yet stands in almost direct opposition to any other character.
This time period was one of great scientific discovery, individual achievement and political upheaval in a country which was still forging an identity. Women were lobbying for the vote, inequality was the norm and men earned every penny. The Alienist feels like a gruesome Jane Austen adaptation where babies go missing instead of being cherished, doctors feel fraudulent rather running to the aid of others and love is forever unrequited. In Sara Howard we have an opium free Sherlock Holmes or a clean and sober Inspector Abberline if you will. This is Carnival Row minus the mythology but with more back room body parts.
With a richness and polish which you expect from more seasoned shows, The Alienist throws its doors open to those willing to venture inside. This tapestry of intertwining arcs is explored on a larger canvas as New York provides the backdrop to diabolical crimes, ground breaking discoveries and cultural shifts on a seismic scale. That this age of enlightenment is mere window dressing for an exquisite murder mystery should act as recommendation enough, for the returning faithful or newly initiated.
Martin Carr