Dynamite Entertainment releases Red Sonja #18 this Wednesday, and we have a preview of the issue for you here; check it out…
SEE ALSO: Dynamite brings Lucio Parrillo's seductive Red Sonja cover to IndieGogo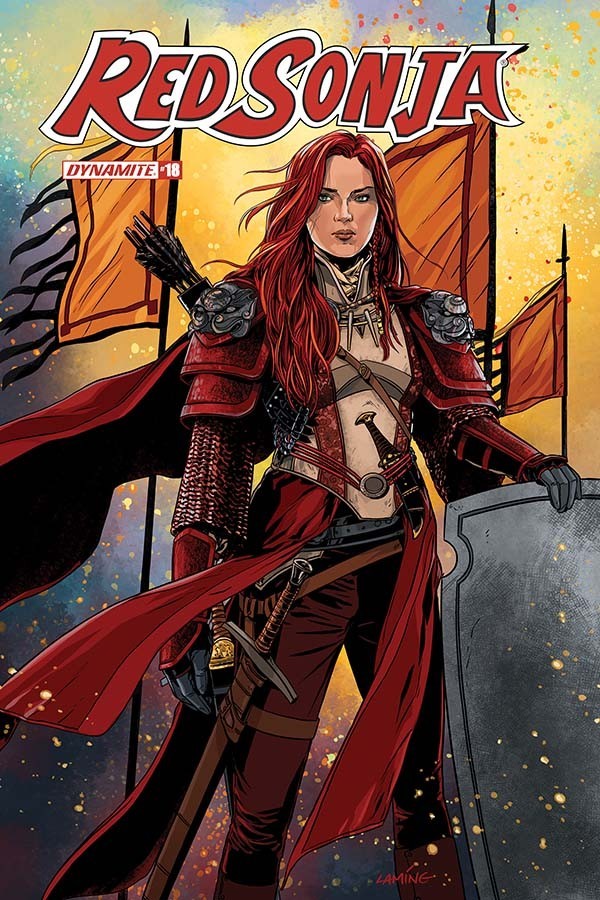 "A Children's Crusade" Hyrkania's food stores are empty. The king of Khitai has the ability to save them, but he will not. But what he has not considered, is that to save her people, Sonja The Red will do ANYTHING.
Year Two continues, by MARK RUSSELL (DC's Year Of The Villain) and BOB Q (Captain America).
Red Sonja #18 goes on sale on August 19th, priced $3.99.