Hasbro's long-running G.I. Joe franchise is heading to Xbox One, PlayStation 4, Nintendo Switch and PC this October with G.I. Joe: Operation Blackout, a new team-based third-person shooter with split-screen co-op. Check out the key art, screenshots and trailer here…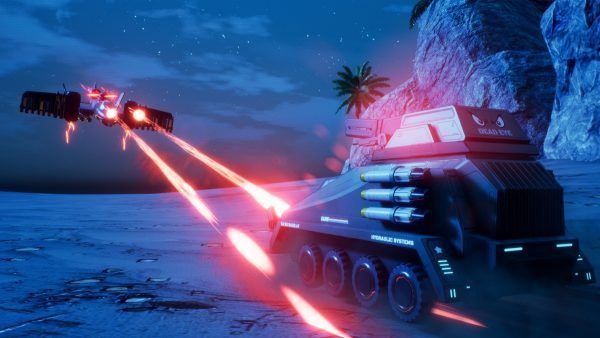 Inspired by the 80s comic books and cartoon series, G.I. Joe: Operation Blackout features 18 campaign missions across iconic G.I. Joe locations such as Cobra Headquarters and the U.S.S. Flagg. The game includes an original campaign story featuring twelve playable characters including Duke, Snake Eyes, Roadblock, Scarlett, Cobra Commander, Destro, Storm Shadow, Baroness, and Zartan, as well as multiplayer with modes such as Capture the Flag, Assault and King of the Hill.
G.I. Joe: Operation Blackout is set for release on October 13th.