Cameron Frew presents his top 10 dog movies…
They are the light of our lives, the precious souls that want nothing more than our dedicated love. Fill their bowl, throw their ball – you keep them happy. We often get more emotional about dogs suffering hardship at the movies than humans (probably because we're deeply flawed creatures and they are a gift). From hilarious chaos to the crushing reality of the circle of life, dog movies are almost guaranteed winners. To celebrate the release of The Call of the Wild, here are the 10 best K9-centred films on offer.
10. Shiloh
From the late 90s, Shiloh is a charming, thoroughly sagacious story about a boy who uses all of his power to look after an abused dog. The pooch is cute, but the teachings on morality and responsibility of this family flick make it an essential watch for young, aspiring pet-owners. It also features the late Scott Wilson, who more modern viewers will know as fan-favourite Hershel from The Walking Dead, as the cruel villain of the piece.
9. Eight Below
Following the almost disastrous Snow Dogs, Eight Below is a more intense, compelling drama that sees Paul Walker strive to rescue his huskies after they're abandoned during a whiteout. The boundless whines tug achingly on the heartstrings, but these pups are the best members of the cast. Some grim turns may prove a bit much for younger viewers, but the feel-good nature of the endeavour will pull them back in.
8. Cujo
Jaws made the world afraid to dip their toes in the water, Cujo added stakes to the innocuous act of clapping a dog. Featuring a brilliantly slobbery beast as the titular monster, it's a shameless slice of rather scary canine pulp. Of course, the film has its roots in literature from the master of horror, Stephen King. Despite a mixed relationship with adaptations of his work (he hates The Shining), he called Cujo "terrific".
7. Lady and the Tramp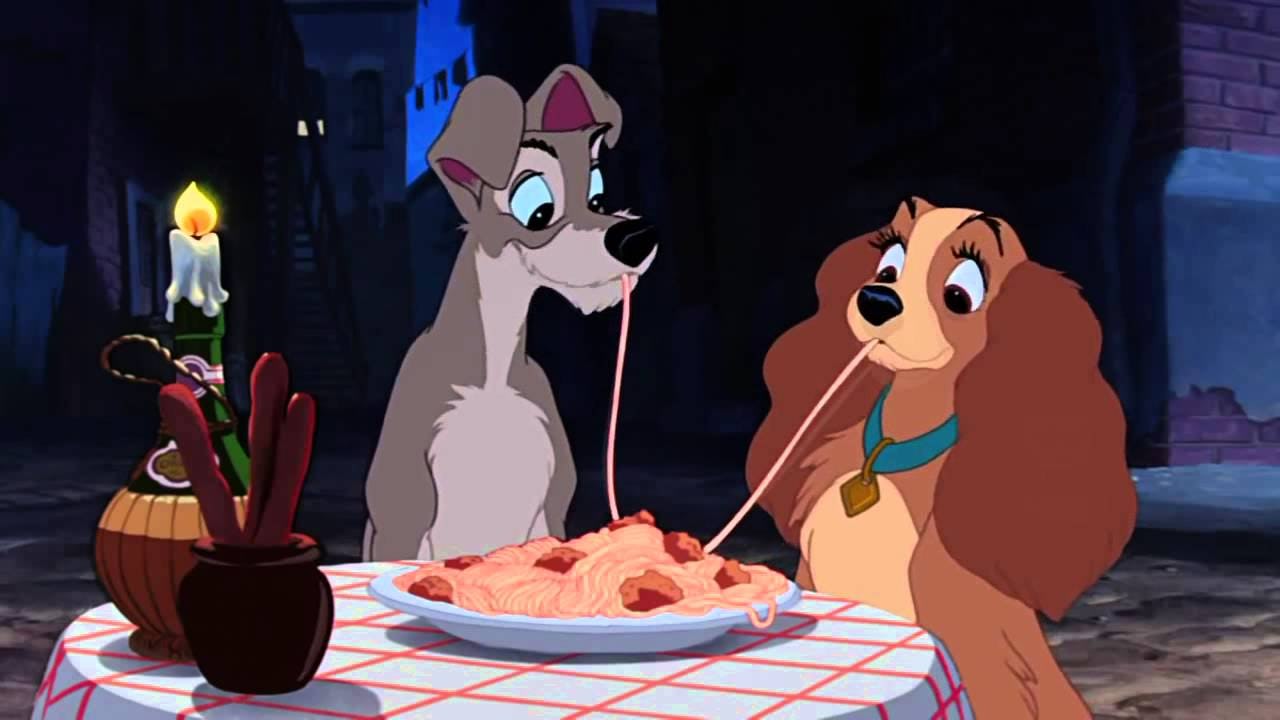 Disney's gooey take on the Romeo and Juliet story is less about warring families, more-so about breaking down the boundaries of class. When a female Cocker Spaniel meets a male stray mongrel, a spark is lit, giving way to a romantic adventure that taught kids the virtues of Pride and Prejudice will remaining a visual and aural delight. If the classic spaghetti-smooch scene doesn't melt your heart, you're probably a lost cause.
6. The Fox and the Hound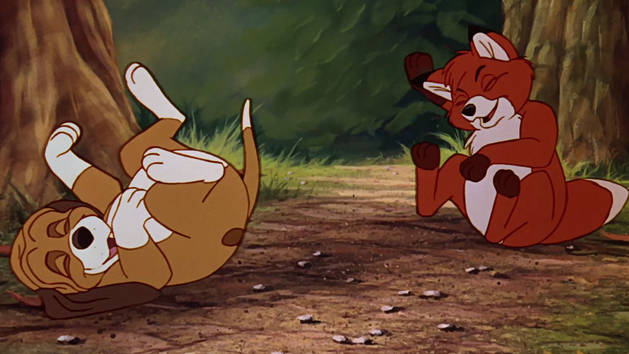 Another Disney animated classic, this tender, bittersweet feature is many things: a useful lesson on friendship for the kids; an allegory of the fickle nature of class boundaries, and a meditation on how society dictates the distinction of what's right and wrong, and why sometimes it's okay to rebel against the established norm. Or if you're not one for reading into things, a purely adorable saga.
5. All Dogs Go To Heaven
Fun and darkly quirky, All Dogs Go To Heaven take a grim conceit on paper and makes a delightfully outlandish, colourful animation that somehow brings murder, gambling and Hell together. It wasn't immediately welcomed with open arms due to the tougher subject matter woven through the offbeat musical numbers, but with a soaring success on VHS, it's safe to say it's a bit of a classic.
4. Turner and Hooch
When a neat-freak meets a Dogue de Bordeaux, wrecking-ball mayhem is a certainty. But unlike many buddy cop movies, Turner and Hooch succeeds in really inviting viewers into the story. Not that it's anything groundbreaking, but like all regular plots at the movies, if they're constructed well they'll always work. At the time, Touchstone acquired the screenplay for $1 million, the highest they had ever paid for a script – in the decades following Hanks' rise to universal fame, it was definitely worth the cash.
3. Isle of Dogs
The latest feature on this list happens to be one of the best; Wes Anderson's unconventional tale of abandoned dogs and a lone young boy is woven by the director's accomplished storytelling, heightened more with exquisite, imaginative visuals. Old regulars fill out the packed voice ensemble, with the likes of Bryan Cranston, Edward Norton, Bill Murray and Jeff Goldblum among the splendid roster.
2. Marley and Me
Soppy, gooey but irresistible. Marley and Me swept the world upon release, flooding cinemas with tears of laughter and despair in its unpretentious chronicle of a rowdy, loveable golden Labrador. What's particularly charming is that unlike more outrageous genre entries, this film really captures the essence of owning a dog; the highs and unavoidable, frustrating lows, but most of all the devotion that rises above the ripped pillows and poo.
1. Beethoven
There's a moment of comic gold in Beethoven, when the titular St Bernard crawls into bed with Charles Grodin, who naturally thinks the pooch is in fact his wife. After some subsequent cuddling and licking, the two face each other; the dog hilariously guileless, the man in horror. It's the perfect sales pitch for the wholesome amusement this really terrific canine outing offers.
What do you make of this list? What are your favourite dog movies? Let us know in the comments below or on our social media channels…
Cameron Frew is a film critic who can be found on Twitter @FrewFilm. You can also find him on Facebook, or send an email to cameronfrew97@gmail.com.