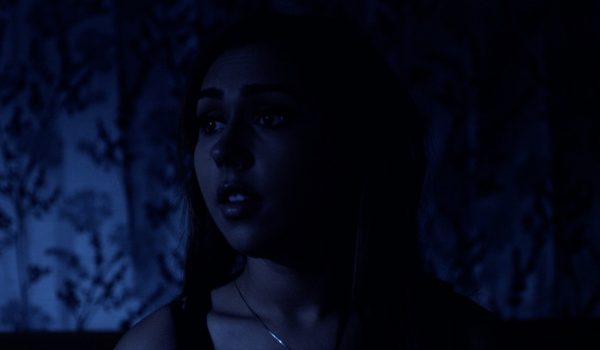 A poster and trailer have been released for director Alex T. Hwang's upcoming horror Paranormal Attraction which follows Sara (Brooklyn Haley), a young woman who tries to uncover the deadly secrets of the abandoned house she recently moved into; take a look here…
Paranormal Attraction tells the dark and sinister tale of a young woman, Sara Myer (Brooklyn Haley), who moves into an abandoned house with a tragic and mysterious past. As Sarah begins to purge the house of the previous owner's belongings, she begins to uncover its deadly secrets. Rookie police officer Evelyn Bennett (Nicole Cinaglia) helps her investigate the mysterious happenings and captures Sara's heart. Will they learn the secrets of the house or will the house claim Sara's soul?
Paranormal Attraction features a cast that also includes Nicole Cinaglia (Camp Dread) , Eden Shea Beck (Halloween) and Hunter Johnson (Crossbreed).