Although the upcoming adaptation of Frank Herbert's Dune from director Denis Villeneuve is one of the most highly anticipated films of 2020, director Alejandro Jodorowsky, who tried and failed to create a Dune movie in the 1970s, has a mixed reaction to the first official trailer.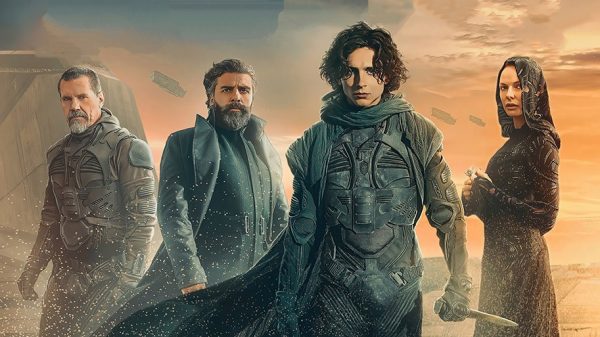 During an interview with France's Premiere magazine, Jodorowsky stated that he wishes Villeneuve's Dune to be nothing but a "great success," but has a mixed reaction towards the trailer as "everything is predictable."
"I saw the trailer. It's very well done," Jodorowsky said. "We can see that it is industrial cinema, that there is a lot of money, and that it was very expensive. But if it was very expensive, it must pay in proportion. And that is the problem: There [are] no surprises. The form is identical to what is done everywhere. The lighting, the acting, everything is predictable."
Jodorowsky continued, "Industrial cinema is incompatible with auteur cinema. For the former, money comes before. For the second, it's the opposite, whatever the quality of a director, whether my friend Nicolas Winding Refn or Denis Villeneuve. Industrial cinema promotes entertainment, it is a show that is not intended to change humanity or society."
This isn't the first time Jodorowsky has spoken about Denis Villeneuve's adaptation of Dune as he has previously stated that be believes adapting Dune to the big screen is "impossible to do."
"The first time they said it was safe to do Dune, and [David Lynch] did it, I was ill, because it was my dream. They showed the picture in Paris, and my son said, 'You need to see the picture.' I was ill to do that. Ill. And then they start to show the picture, and step by step, I was so happy, so happy, so happy because it was a shitty picture. I realized, Dune, nobody can do it. It's a legend."
Do you agree with Alejandro Jodorowsky's comments regarding the first official trailer for Denis Villeneuve's Dune? Are you looking forward to the latest adaptation? Let us know on Facebook or Twitter @flickeringmyth…
A mythic and emotionally charged hero's journey, "Dune" tells the story of Paul Atreides, a brilliant and gifted young man born into a great destiny beyond his understanding, who must travel to the most dangerous planet in the universe to ensure the future of his family and his people. As malevolent forces explode into conflict over the planet's exclusive supply of the most precious resource in existence—a commodity capable of unlocking humanity's greatest potential—only those who can conquer their fear will survive.
Dune is directed by Denis Villeneuve (Blade Runner 2049) and sees Timothee Chalamet (Call Me By Your Name) leading the cast alongside Rebecca Ferguson (Mission: Impossible – Fallout), Oscar Isaac (Star Wars: The Last Jedi), Dave Bautista (Avengers: Infinity War), Stellan Skarsgard (Mamma Mia! Here We Go Again), Charlotte Rampling (Red Sparrow), Zendaya (Spider-Man: Far From Home), Javier Bardem (Loving Pablo), Jason Momoa (Aquaman), Josh Brolin (Avengers: Endgame), Stephen McKinley Henderson (Fences), Sharon Duncan-Brewster (Sex Education), and Chang Chen (The Assassin).