Alejandro Jodorowsky, who tried unsuccessfully to adapt Dune for the big screen, says it is "impossible" to do correctly.
Fans are currently looking forward to Denis Villeneuve's Dune, scheduled to arrive in cinemas this December. This isn't the first time someone has attempted to bring Dune to the big screen, however.
Before David Lynch's 1980s effort, cult hero filmmaker Alejandro Jodorowsky was developing an adaptation back in the 70s which ultimately fell apart.
When asked by IndieWire if he will see the new version, Jodorowsky says he will "with pleasure, because it will be different. It's not the same." However, he says adapting Dune to the big screen is  "impossible to do."
"The first time they said it was safe to do Dune, and [David Lynch] did it, I was ill, because it was my dream. They showed the picture in Paris, and my son said, 'You need to see the picture.' I was ill to do that. Ill. And then they start to show the picture, and step by step, I was so happy, so happy, so happy because it was a shitty picture. I realized, Dune, nobody can do it. It's a legend."
SEE ALSO: Dune director heaps praise on star Timothée Chalamet
We will soon see if Jodorowsky is right about Dune being impossible to adapt well. Hopefully, Villeneuve has found the secret sauce or at least discovered a way to make a good film from the source material even it is not a very faithful adaptation.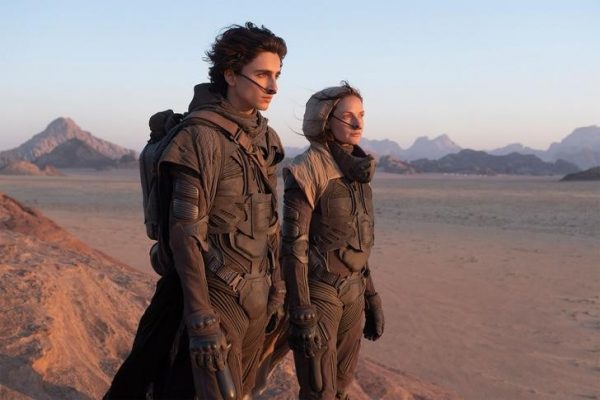 A mythic and emotionally charged hero's journey, "Dune" tells the story of Paul Atreides, a brilliant and gifted young man born into a great destiny beyond his understanding, who must travel to the most dangerous planet in the universe to ensure the future of his family and his people. As malevolent forces explode into conflict over the planet's exclusive supply of the most precious resource in existence—a commodity capable of unlocking humanity's greatest potential—only those who can conquer their fear will survive.
Dune is directed by Denis Villeneuve (Blade Runner 2049) and sees Timothee Chalamet (Call Me By Your Name) leading the cast alongside Rebecca Ferguson (Mission: Impossible – Fallout), Oscar Isaac (Star Wars: The Last Jedi), Dave Bautista (Avengers: Infinity War), Stellan Skarsgard (Mamma Mia! Here We Go Again), Charlotte Rampling (Red Sparrow), Zendaya (Spider-Man: Far From Home), Javier Bardem (Loving Pablo), Jason Momoa (Aquaman), Josh Brolin (Avengers: Endgame), Stephen McKinley Henderson (Fences), Sharon Duncan-Brewster (Sex Education), and Chang Chen (The Assassin).