DC Comics' Batman and the Outsiders #16 is out on Tuesday, and we have the official preview for you here; take a look…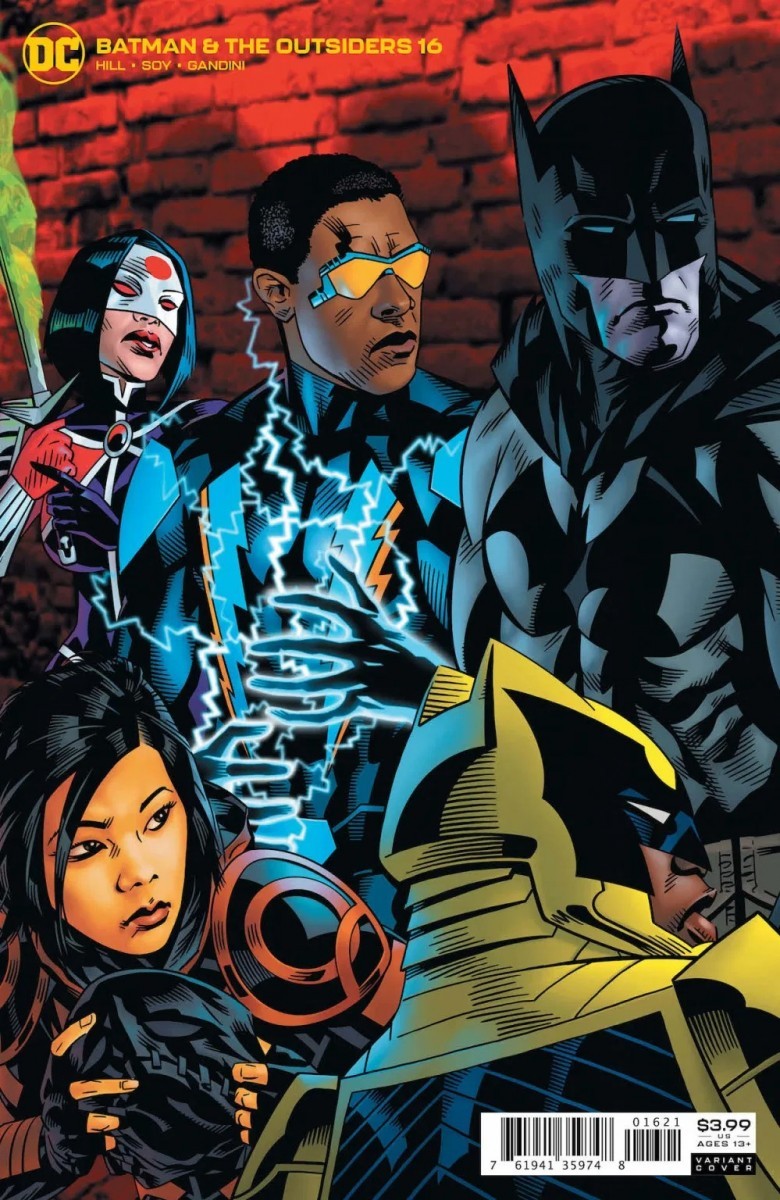 It's the last chance for the team to save the world-and to save Orphan and Signal from giving their allegiance to Lady Shiva! Plus, will Katana's soultaker sword finally break for good? Will Black Lightning give off his last spark? And will Batman be able to destroy Ra's al Ghul's weapon?
Batman and the Outsiders #16 goes on sale on September 8th, priced $3.99.