Square Enix has announced that Marvel's Avengers is now available globally on the Xbox One, PlayStation 4, PC and Google Stadia.  After a successful August Beta that saw more than 6 million players rack up over 28 million hours playing as Marvel's mightiest heroes, all fans of the comics and films can dive into the action as their favourite characters.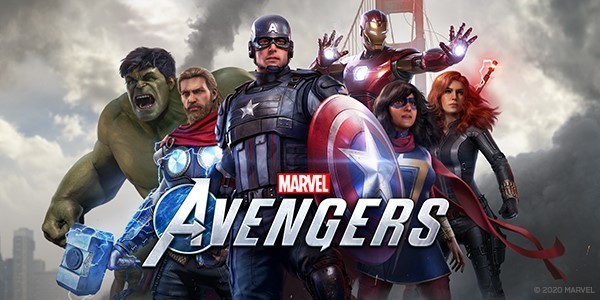 Players are able to enjoy a rich, heroic single player 'Reassemble' storyline that takes them on a set of missions designed to showcase the various unique abilities of each of the heroes.  There are also Warzone Missions to fight through which can be played solo with any hero in the player's roster as AI companions or in multiplayer with up to three other friends.
Each super hero will stay true to their unique power set, however there is some flexibility to play differently based on the gear players equip and the skills that are enabled. Each hero has a good amount of signature move sets that can be unlocked, as well as a variety of heroic moves and dynamic combo systems inspired by 80 years worth of Marvel history.
For those wanting to make their hero stand out a little from the norm, players can dress their characters with classic, fan-favorite, and all-new original outfits, including Iron Man's suit from the 2014 Original Sin storyline, or Thor's Donald Blake identity.
This game isn't just the end of the saga though, over time the narrative of Marvel's Avengers will expand with the addition of new heroes, villains, locations, stories and more, all available to players at no additional cost once they own the core game.  The first new content, 'Taking Aim', will arrive in October and will include new Tachyon missions, a new villain and more.
"At its heart, Marvel's Avengers is a game about hope in a modern Super Hero setting," said Shaun Escayg, creative director for Marvel's Avengers at developer Crystal Dynamics. "Our original story campaign features Kamala Khan, aka Ms. Marvel, as the point-of-view focus who is unflappably optimistic, and she uses her passion, natural curiosity, gifted intellect, and emerging powers to expose a conspiracy, leading her on an adventure to re-assemble and re-build the Avengers to their former glory.
Marvel's Avengers is available now.