Martin Carr reviews the third episode of Helstrom…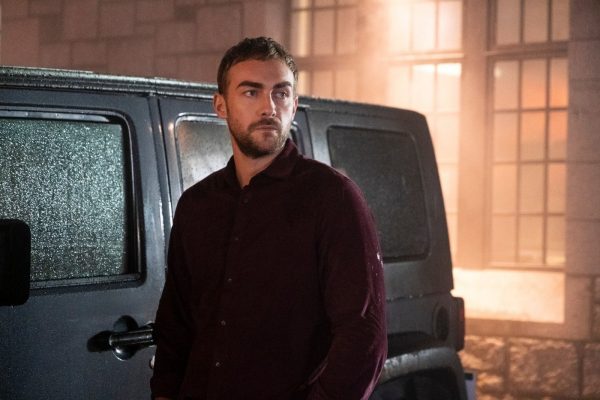 The big bad is warming up, bodies are being piled like airport luggage and flashbacks involving graphic torture are hinting at past atrocities. Elsewhere blatant flirting, bare faced lying and some psychological manipulation all broaden this Helstrom universe hinting at a gathering momentum. Dream sequences and visions allow us more back story on Ana while Daimon plays protector against a force of indeterminate power.
What we are getting with episode three is the meat and potatoes of our central plot, which foreshadows a Helstrom family reunion. Sister and brother are at loggerheads, daddy is running rampant consuming people at random, while their mother sits leering in her cell. This is like a four way tag team of demonic proportions, which might well spell some end of days shit storm. Trauma still dictates how Ana and Daimon interact with this world, but increasingly their thoughts are turning to self-preservation.
Doctor Hastings and the caretaker hint at a prior romantic liaison while reasons for Gabriella's appointment are finally revealed. There is a sense that showrunner Paul Zbyszewski is getting all his ducks in a row narratively speaking, yet with seven more episodes still to go Helstrom remains coy. Although there is confrontation, house fires and flashes of the power these siblings possess we are nowhere near fury being unleashed.
According to the comics this dysfunctional duo were spawned by Beelzebub himself, which is something that perpetually feeds their psychosis. Both Sydney Lemmon and Tom Austen are mainlining this trauma only adding credence to their performance, while Elizabeth Marvel's Victoria has yet to move beyond a wild woman in scrubs cliché. In all fairness beyond propelling people against a wall, going full scale Mercedes McCambridge vocally and drooling Elizabeth Marvel is out of options.
Apart from making her look bedraggled there are no obvious prosthetics either, which means we are dealing with protracted dialogue scenes that offer dire warnings only. This is not the stuff of nightmares but we are talking about a mainstream show airing post watershed. With all the exciting introductions used up, ominous encounters being doled out with care and a sense that things are being held back Helstrom is most definitely playing the long game. However for those who joined the ride early you can guarantee it will be worth the wait.
All episodes of Helstrom are available now on Hulu.
Martin Carr