Tom Jolliffe on the films he could watch over and over again and never tire of…
We all have our favourite films. There are some that have a deeply profound effect. There are some that get deep within our bones and leave us in awe, or take a heavy emotional investment. You could watch Requiem For a Dream or Schindler's List and place them high in a list of greatest films you've watched, but feel so exhausted by the process that it may be years before you get back for another go (or potentially, never). We can also love films despite their idiosyncrasies, or acknowledge that from a critical standpoint it may not be the best, but in the end, it's so easy to watch, easy to love that we could dive back to it several times a year.
Rocky IV, which recently turned 35 is just such an example. It's a film I've always associated with Christmas. Not just because of the fact the final fight takes place on Christmas Day, but because I first watched it over the season, and it tended to be a perennial viewing across the festive season (additionally I've received VHS editions and DVD around Christmas time too). It's just inexorably tied to the season for me, perhaps most of any of the franchise. Rocky IV by any deep critical analysis probably isn't a good film. As an escapist blockbuster, it is immense. It was further testament to Stallone's ability to get your adrenaline pumping through the montages and fights, always rooting for the inimitable underdog, Balboa. Apart from anything else, with such nostalgic 80's style, epically cheesy soundtrack, an iconic villain and a fight scene that still blows people away, Rocky IV comes in a near perfect 80 minute package. It's entertainment in its most concentrated form.
That's not the only film I never tire of to represent this festive season, and star Dolph Lundgren. Masters of The Universe, a childhood staple was likewise tied to Christmas. It was released in theatres over the festive season in the UK, and once again was one that for years as a kid seemed to pop up on TV around mid-late December, before I was bought a VHS copy (which probably still remains one of my favourite ever gifts, cheers Nan). So in retrospect, it's not the best film going, but it's still a lot of fun for me, and in actuality, in the age of Marvel and the B movie is king mentality now, Masters has aged quite well. It's also funnier than its given credit for (intentional humour, and indeed there are unintentional laughs).
I suppose one element of films being so repeatable can stem from nostalgia. Nostalgia can be inherently tied with traditions and thus Christmas season. Whilst it wasn't distinctly a Christmas movie, another film I could quite easily just slip on once a week and always be enamoured, is Labyrinth. For a time growing up it also tended to pop up on TV during that two week festive window. Labyrinth would be there in the annual bumper Christmas edition of the Radio Times (plump full of the two week TV listings, and of course absolutely littered with family films). It felt like a long run of years where I'd be watching Labyrinth around Christmas time. Inevitably again, a VHS copy became inevitable. That home format option never negated a TV viewing however. If I happened upon it in the long lost days of 4 terrestrial channels (Jeez, that must mean I'm old), it would stay on. So many of those 80's adventure films are such a lot of fun I can keep on re-watching. It's probably my pick me up film if I need cheering up.
Die Hard is the most overtly Christmas film I've mentioned so far. Let's face it, it's THE Christmas film, but my opening to that never initially felt tied to the season. It felt more tied to sneaking viewings of action films from a friend's, brother's video collection, or later, a copy recorded from TV. Growing up it felt like the perfect action movie. It was exciting, it was action packed. The hero was cool, but he felt like he could be your dad (whereas Arnold for example, felt lifted from a Mattel toy press or comic book). The villain was compellingly charismatic, the henchman intense and almost frightening at that age. Die Hard, even before I was old enough to know entirely better, was always funny too. To a 10 year old, it's basically the coolest damn action movie made. To a 39 year old? Yep, no change. It's still pretty much the pinnacle. Another genre stalwart I find endlessly repeatable is The Terminator.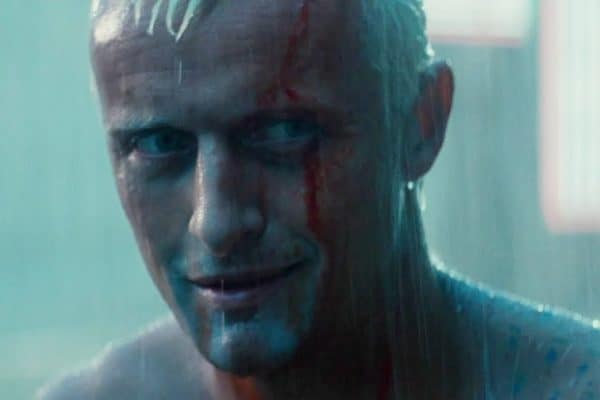 As I got older I began to fall in love with Blade Runner. I first caught the directors cut, so we're coming up close to those teen years. I was maybe 10-11 when I first caught that, but I remember watching and being enraptured. I didn't particularly comprehend it for a few years of re-watching, but it was Han Solo/Indy starring and I kept going back. Likewise I'd never seen anything so stupendously atmospheric and engrossing as Blade Runner. The visuals were utterly astounding, the soundtrack totally different to anything else I'd heard. These days it's one I still never tire of, because I see new details with each viewing and it is so completely enrapturing. From day one I was particularly magnetised to Roy Batty, as played to complete perfection by Rutger Hauer. He was mesmerising, ultimately leading me to watching anything that would ever pop up with Hauer in. Additionally I'll add, that The Hitcher is a film I could quite easily watch on a perpetual loop. It's immense, one of the ultimate shlockers, but with an underappreciated depth and artistry and precision to how it was made (it looks like it was shot by The Coens/Deakins). Hauer as a cinematic presence too, at his best was so unique and completely enthralling, which only aided in making Blade Runner and The Hitcher so re-watchable. Hauer's passing was very saddening, and still hits me, particularly in coming to a career point where I'm writing films starring actors of his generation and standing. It's amazing for me as a movie fan to write for Danny Trejo (among many others I've admired for years), but more so than anyone perhaps, Hauer was top of a fantasy casting wishlist for me. It wasn't to be.
From a first viewing nearly 20 years ago, to now, another film I never ever tire of, is Withnail & I. Perhaps as much as any of the others, this continues to get even better with time. I've previously covered in another piece, but this film might be the most quotable of all time. That's part of the appeal certainly, but there's something too about the irreverence of the story, the characters and the brilliant chemistry that mean even if I watched it weekly, I'd never get bored (persistent quoting online also brings me a lot of laughter). It's almost ingrained within my DNA now, and I can probably quote it verbatim. From across the pond, Planes, Trains and Automobiles is so unwaveringly charming, and hilarious, I never ever tire of it. Apart from all the humour and one of cinemas most likeable presences ever (John Candy), it's also a really heart-warming film.
For very different reasons one film has played the long game with me. I watched it 17 odd years ago for the first time, going in as a fan of Sci-Fi cinema and with only the knowledge that this was exceptionally well regarded. Perhaps my mind expected something more in line with 2001, but I was left bewildered by the pace and inaction of much of the film. At the same time I was oddly compelled, certainly by the visuals and atmosphere, but likewise by moments (the ending always stuck with me for one thing). I went back around 5 years ago and that was it. It's a favourite now. A number of viewings later, it continues to allure me with its enigmatic vagueness, poetic dialogue and complexity. There's a particular duality the film has too. It's one you can put on and engross yourself thoroughly into, picking it apart strand by strand to find your own meaning, or to spot subtle intricacies you may not have noticed before. Additionally though, I've slipped this on a number of times as background accompaniment to writing. No matter if you look away, when you look back, such is the manner and pace of the film, you can reconnect yourself to it with no problem. It's also so easy to dip into any particular moment given the resplendent imagery on display.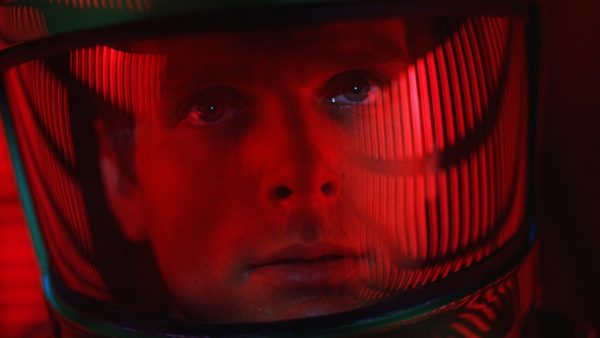 Everyone will have their own favourites and reasons why, but we all have those comforting films that can brighten a dark day, or that bring a warmth to us as we watch for the Nth time. What films can you watch over and over again? Let us know on our social channels @flickeringmyth…
Tom Jolliffe is an award winning screenwriter and passionate cinephile. He has a number of films out on DVD/VOD around the world and several releases due out in 2021, including, Renegades (Lee Majors, Danny Trejo, Michael Pare, Tiny Lister, Ian Ogilvy and Billy Murray), Crackdown, When Darkness Falls and War of The Worlds: The Attack (Vincent Regan). Find more info at the best personal site you'll ever see…https://www.instagram.com/jolliffeproductions/