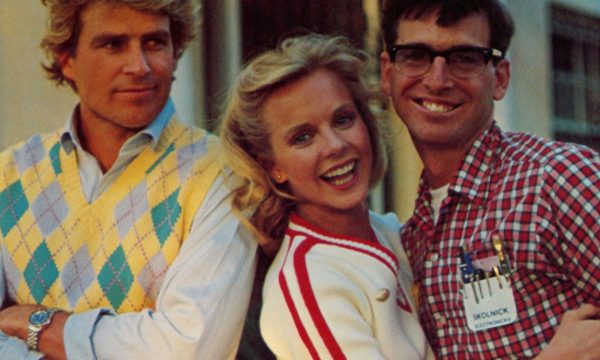 Variety is reporting that Family Guy creator Seth MacFarlane is developing a reboot of the cult 1980s comedy Revenge of the Nerds for 20th Century Studios.
Rather than a remake of the 1984 comedy (which has come in for criticism in recent years, particularly due to an infamous rape by deception scene), the new film is described as a "contemporary reimagining which will pontificate about today's nerd culture and what even constitutes a geek in the 21st century."
Identical twin brothers Keith and Kenny Lucas (22 Jump Street) are set to star in the film and are also co-writing the script with Alex Rubens (Rick and Morty), while MacFarlane will produce alongside Erica Huggins through his Fuzzy Door production company.
The original Revenge of the Nerds was released in 1984, and was followed by 1987's Revenge of the Nerds II: Nerds in Paradise and the TV sequels Revenge of the Nerds III: The Next Generation and Revenge of the Nerds IV: Nerds in Love. 20th Century Fox also developed and even began filming a remake in 2006, but the production was shut down and abandoned two weeks into the shoot.