Jon Favreau, the showrunner of The Mandalorian, has spoken about the huge surprise cameo in the second season of the live-action Star Wars show. Spoilers follow, naturally…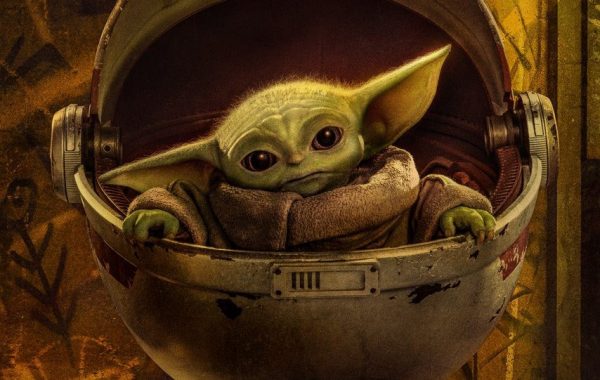 The world was stunned – well, at least Star Wars fans – when Luke Skywalker made his triumphant return to Star Wars during the season finale of The Mandalorian.
Luke blitzed his way through a platoon of deadly Dark Troopers to save Grogu, Din and all our heroes during the epic episode, utilising his iconic green lightsaber and sporting his beloved look from Return of the Jedi.
Mark Hamill was credited for the role and the voice was clearly his – modified to sound like it did in Episode VI. But his face was clearly the work of some computer wizardry. Many have been wondering how the scene was achieved and if Mark Hamill was actually on set or if a double was just used and his face applied later.
But according to showrunner and writer Jon Favreau, Hamill was indeed on set to make the special moment happen. Speaking to Good Morning America, he started off explaining how the secret was kept:
"We started off the whole series with the Baby Yoda reveal – with the Grogu reveal – that was a secret that everybody was really blown away by. Part of that is not telling too many people, not having merchandise that's being tooled up and announced and everything. And then the very last episode having Mark Hamill actually on set filming and us using whatever technology we had available to de-age him and try to make him look as much like he did in the old films."
Luke's return operating at the peak of his powers was a massive moment for Star Wars fans. The internet was replete with Star Wars YouTubers in floods of tears and fits of hysteria at seeing their hero exactly how they remembered him from all those years ago.
SEE ALSO: Star Wars: The Book of Boba Fett confirmed as its own series
Will we see more of Luke in future episodes or perhaps in another Star Wars show? Time will tell but for now, we can relax in knowing that Grogu is safe with Luke and ready to continue his Jedi training.
The Mandalorian season two sees the returning Pedro Pascal (Din Djarin), Gina Carano (Cara Dune), Carl Weathers (Greef Karga), Giancarlo Esposito (Moff Gideon), Bill Burr (Mayfield), and Ming-Na Wen (Fennec Shand) joined by the likes of Mark Hamill, Temuera Morrison, Katee Sackhoff, Timothy Olyphant, Michael Biehn, Rosario Dawson, and WWE Superstar Sasha Banks.
The first two seasons of The Mandalorian are available to stream now on Disney+.