Anghus Houvouras on Disney and the Franchise War…
Last year I wrote at length about Disney's plans to ultimately win Hollywood's ever expanding Franchise War. Their battle plan has not been without issues. The Covid pandemic shuttering theaters and decimating long-established release plans has been an incalculable intangible. Billions of dollars in potential earnings from unreleased blockbusters sit collecting virtual dust on the hard drives where they're housed.
Additionally, Disney has taken a number of well-deserved lumps for their handling of Star Wars as the feature side of the franchise took a beating from audiences who watched the unplanned new trilogy limp to a senseless conclusion. For the first time in ages, there was blood in the water providing other studios an opportunity to strike.
Warner Bros. was able to seize some zeitgeist in 2020 by announcing Zack Snyder's Justice League. The long-rumored Snyder Cut was being given additional funding to be completed. Snyder fans were ecstatic. Snyder haters were incensed. But one thing was clear; everyone was talking about HBO Max for the first time and bringing Warner Bros. some much-needed time in the spotlight.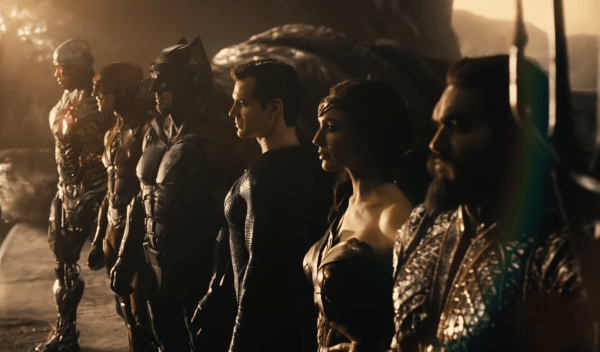 Then, Warner Bros. made the most surprising announcement of 2020: All their 2021 theatrical releases would see a simultaneous release on HBO Max and theaters, allowing film fans the opportunity to see their slate of blockbusters without unnecessarily risking their lives or helping perpetuate this ongoing pandemic. In one epic press release, the internet was once again broken in half. Filmmakers were livid. Movie lovers argued over what this meant for the future of the cinematic experience. Christopher Nolan had a minor aneurysm and declared that Warner Bros. were the greatest perpetrators of evil in the western world and deserved nothing less than to be waterboarded with orange Fanta.
With Wonder Woman 1984 set to be released on Christmas Day and a clearly charted roadmap for 2021, Warner Bros. looked to be very well positioned for the next battle of the Franchise War.
Then Disney had their investor meeting on December 10th, and in one fell swoop delivered an epic donkey punch of positive publicity and stole every precious ounce of zeitgeist by announcing an overwhelming slate of movies and Disney+ shows. In all my years, I've never seen such a seismic shift in the attention span of the online world. After several weeks of fevered discussions surrounding the Warner Bros./HBO Max online strategy and some hilarious conversations around the infinitely-expanding cast of Spider-Man 3, Disney threw down the Infinity Gauntlet and took back control.
Realistically, they never lost it. Disney+ is currently sitting at 83 million subscribers vs. HBO Max's 12.6 million. Their subscriber base alone gives them an almost insurmountable advantage and the sheer volume of Star Wars, Marvel and other franchise content makes them an almost unbeatable adversary.
From a perception standpoint, Disney limped into 2020 reeling from the general ambivalence surrounding The Rise of Skywalker and spent the pandemic shuffling release dates every time cases spiked. But in the background, they were diving deep into their catalog of properties and lining up a daunting slate of programming that has made their rivals appear woefully unprepared.
It was like that scene from the first episode of The Queen's Gambit when Beth goes to the High School and plays 10 students simultaneously, moving from board to board as each of her opponents resign due to her superior gameplay. Disney just pulled off their most deft manoeuvre. They have overwhelmed every other studio with this salvo of programming announcements. There won't be a day in your near future where you don't hear something about a Disney related franchise. Every other blockbuster creative endeavor will struggle for spotlight. With the entertainment industry critically wounded from Covid and a major paradigm shift in how entertainment is consumed, Disney has positioned themselves to be the last studio standing.
With a single snap, Disney has conquered the entertainment universe. The other major movie studios are beginning to dissolve into dust. Only a handful of studios still have the resolve or the resources to take them on. They wander aimlessly on the battlefield stumbling on the disintegrating husks of their former competitors, and in the background you hear one of them quietly exhale…
…this is the endgame.
Anghus Houvouras