This Tuesday brings the epic finale to DC's Dark Nights: Death Metal, and you can get a sneak peek at the seventh and final issue right here courtesy of DC Comics; enjoy…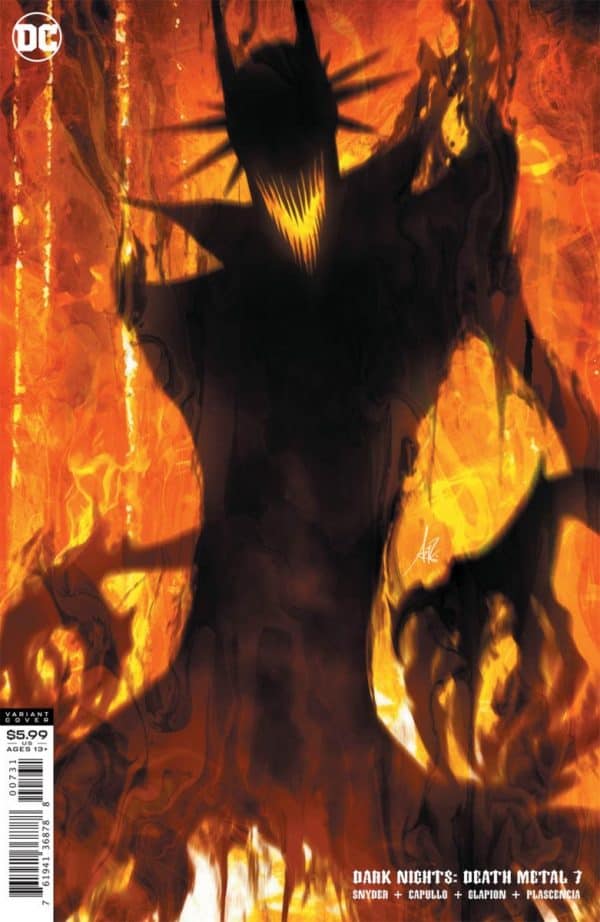 BOOK SEVEN – The song remains anything but the same as the house lights start to come up on DC's biggest, baddest battle for control of the Multiverse! The Darkest Knight is on the verge of ending this concert once and for all, but Wonder Woman has more than just a greatest hit planned. The Amazonian warrior stands ready to shred the Darkest Knight, solo! Plus, this extra-sized finale issue includes not one but two mind-blowing epilogues that lead directly into the next phase of the DC Universe—and no fan will want to miss that!
Dark Nights: Death Metal #7 goes on sale on January 5th.