DC Comics releases Future State: Swamp Thing #1 this Tuesday, and we've got a preview of the issue for you here; check it out…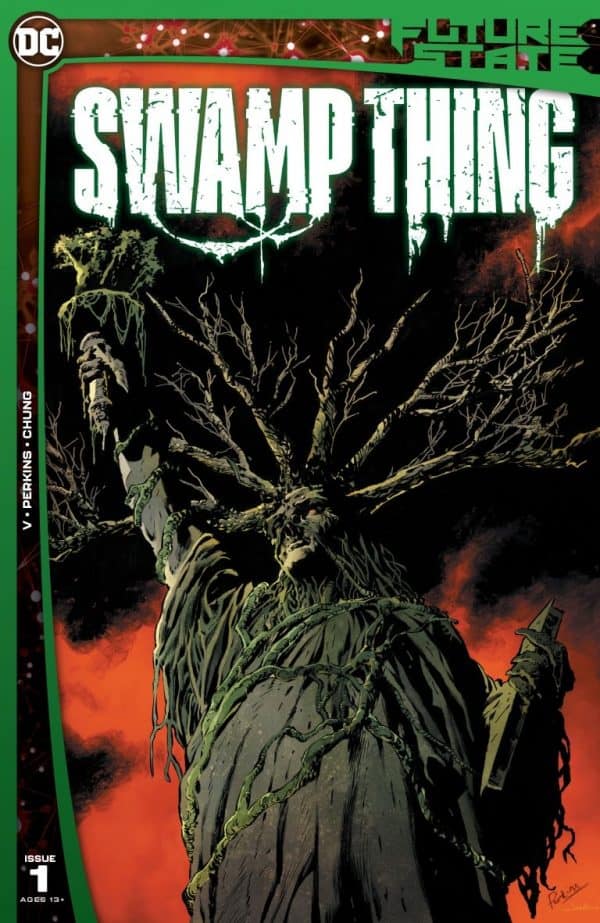 From the ashes of a terrible war, life blooms anew in Swamp Thing's image. The remnants of humanity lie in hiding, forever in the shadow of the green god who now rules the planet. When the new avatar of the Green uncovers a stray human, a rebellion is revealed! But this Swamp Thing is no stranger to violent ends, and neither are his creations. If it's war humanity wants, it will be at their doorstep-and Swamp Thing will never be the same!
Future State: Swamp Thing #1 goes on sale on January 5th.