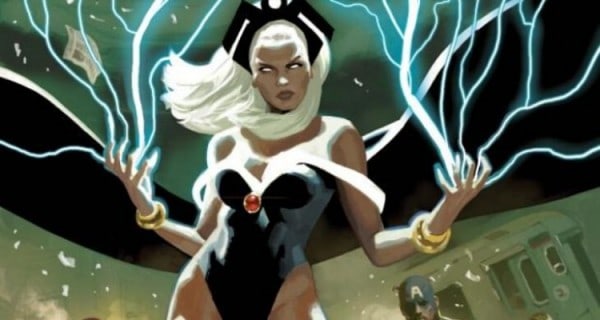 With mutantkind set to invade the Marvel Cinematic Universe at some point in the near future, the influx of characters from the massive X-Men X-Men library is going to provide the opportunity for any number of fresh faces to board the MCU freight train and flex their superhero muscles as iconic characters such as Wolverine, Professor Xavier, Cyclops and Jean Grey.
Up in that top very tier of X-Men is of course the African weather goddess Storm, who has previously been portrayed in Fox's X-Men films by Halle Berry and Alexandra Shipp. One actress who hasn't been shy about her interest in succeeding Berry and Shipp as Ororo Munroe is American Gods star Yetide Badaki, and now in an interview with Flickering Myth's Erika Hardison, Badaki has explained what appeals to her most about the role.
Erika: Hardison: Do you still want to play Marvel's Storm in the future? What is it about the role that appeals to you?
Yetide Badaki: The short answer is yes, absolutely. The journey that we get to see with Storm the depths that we haven't even begun to explore yet. I feel like as a woman, we're often pushed into boxes pushed into places that are too small for us, because of the large gap that we are, we are giants, we have universes within us. I think that Storm represents so much of all of that and it would be an absolute joy to be able to play that role.
SEE ALSO: Read the full interview with Yetide here
Would you like to see Yetide Badaki as Storm? Who else could you see in the role? Let us know your thoughts on our social channels @FlickeringMyth…