James Gunn, the director of The Suicide Squad, says that watching 2016's original film isn't necessary to understanding his movie.
James Gunn's The Suicide Squad, due to arrive this year, isn't a direct sequel to David Ayer's 2016 movie Suicide Squad. While it does include some of the same characters and actors, this is a new movie and a new take on the story.
Further clarifying its separate nature from the 2016 movie, Gunn has told a fan that it isn't even necessary to watch the 2016 movie to be able to enjoy the new film he is making.
On Twiter, a fan asked Gunn a question that many were probably wanting an answer to: "I didn't see the 2016 Suicide Squad. Will I be hopelessly lost if I don't watch it before seeing yours?"
Gunn responded simply: "No, you will be just fine."
No, you will be just fine. https://t.co/D7agq9xv2Q

— James Gunn (@JamesGunn) January 27, 2021
This will please a lot of fans who would have been put off by watching the 2016 movie after its poor reception. Hopefully, Gunn's take on the story will be what fans have been looking for and contain what was lacking in the original 2016 effort.
SEE ALSO: Joel Kinnaman lends his support to The Ayer Cut of Suicide Squad and Jared Leto's Joker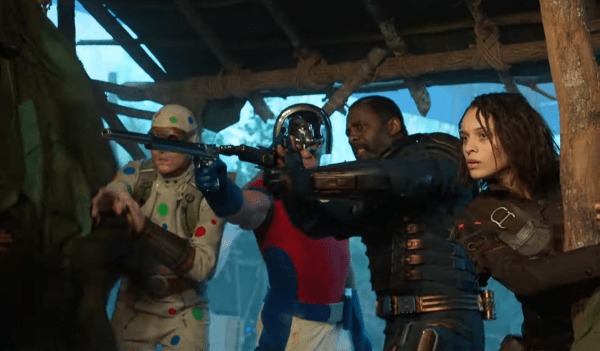 The Suicide Squad sees James Gunn directing a cast that includes Suicide Squad returnees Margot Robbie (Harley Quinn), Jai Courtney (Captain Boomerang), Joel Kinnaman (Rick Flag) and Viola Davis (Amanda Waller) as well as new DCEU additions Idris Elba, Peter Capaldi, Alice Braga, Nathan Fillion, Taika Waititi, Jennifer Holland, David Dastmalchian, Joaquín Cosío, Mayling Ng, Flula Borg, Juan Diego Botto, Storm Reid, John Cena, Pete Davidson, Tinashe Kajese, Daniela Melchior, Julio Ruiz, Steve Agee, Michael Rooker, Sean Gunn, and Sylvester Stallone.