Having sold out everywhere this past week, Marvel has announced that writer Alyssa Wong and artist Minkyu Jung's Star Wars: Doctor Aphra #7 is going back to the presses for a second printing, complete with a new variant cover from Jung which sees Doctor Aphra and Sana Starros alongside the Corellian gangster Lady Proxima.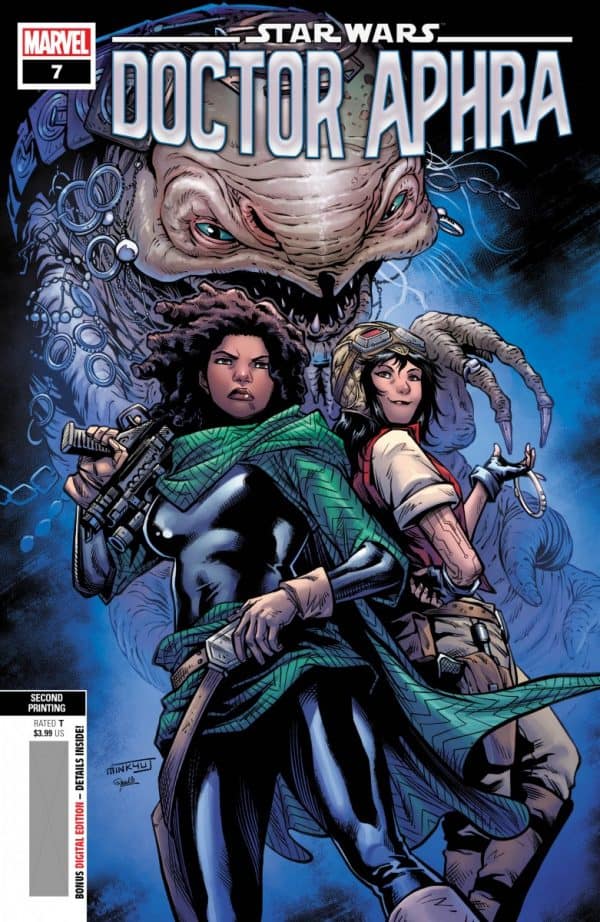 THE OFFER! Hired by DOMINA TAGGE, APHRA sets her sights on a mysterious piece of tech that could shift the balance of the galactic civil war. Her hunt takes her to CORELLIA… and to SANA STARROS' doorstep! But Aphra's not the only one on Corellia with an eye on the tech…!
SEE ALSO: Star Wars: Doctor Aphra #7
The second printing of Star Wars: Doctor Aphra #7 will go on sale on February 27th.