President, 2021.
Directed by Camilla Nielsson.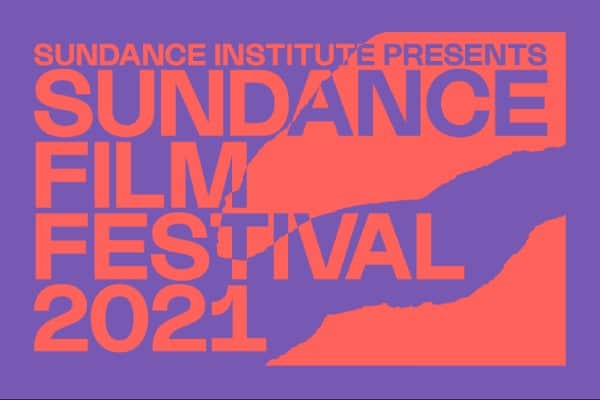 SYNOPSIS:
Zimbabwe is at a crossroads. The leader of the opposition MDC party, Nelson Chamisa, challenges the old guard ZANU-PF led by Emmerson Mnangagwa, known as "The Crocodile." The election tests both the ruling party and the opposition.
A "sequel" to Camilla Nielsson's 2014 documentary Democrats, President returns viewers to Zimbabwe to examine the fallout of the 2017 coup which ousted president Robert Mugabe from power and saw him replaced by his own former VP, Emmerson Mnangagwa.
Though Mnangagwa initially faced an electoral battle against the Movement for Democratic Change (MDC) Alliance's Morgan Tsvangirai, his cancer death led to charming 40-year-old Nelson Chamisa stepping in to challenge the incumbent president in a supposedly legitimate election.
Even if you know the outcome of events, Nielsson does a fantastic job mounting Chamisa's courageous quest to topple Mnangagwa as a classic underdog story – albeit one which has anything but a conventional, affirming underdog ending.
Her film, which won Sundance's World Cinema Documentary Special Jury Award for Verite Filmmaking, uses its beefy two-plus-hours to comprehensively chronicle the seemingly Sisyphean task awaiting Chamisa and his doggedly determined team of officials. Beyond lacking the deep pockets of his opponent, Chamisa is stonewalled at almost every turn by corruption and threats of violence. The very real possibility of assassination hangs over Chamisa every second we're with him, evoking all the anxious paranoia you'd expect from a grease-wheeled spy thriller.
Through incredibly intimate, phenomenally edited camera coverage, Nielsson gets to the heart of the systemic corruption endemic in Zimbabwe's government and electoral apparatus, where even the body intended to regulate elections, the Zimbabwe Electoral Commission (ZEC), fecklessly defers to the state when challenges are made.
Elsewhere Mnangagwa's Zimbabwe African National Union – Patriotic Front (ZANU-PF) party deigns to every dirty trick in the book; buying votes with food, printing ballots without involving the opponents in the process, and trying to demoralise Chamisa enough to make him disengage from the political process altogether.
The repetitious use of the soundbite "free, fair, credible election" might feel worthy of Armando Iannucci's satire were it not such an infuriatingly transparent rejoinder here. Watching the MDC, ZANU-PF, and ZEC meet to hammer out their concerns – really, it's just the MDC's concerns – quickly becomes a maddening exercise in viewer chastisement, though Mnangagwa's blatantly corrupt party almost seems to self-cannibalise when even Mugabe himself resigns to endorsing Chamisa.
The parallels to Donald Trump's tenure in office certainly speak for themselves, with how Mnangagwa and his lackeys make seemingly flimsy – yet disturbingly effective – attempts to will their "truth" into existence and construct their own reality. As much as we might have faith in the justice system to appreciate flagrantly fudged election numbers, the rotten outcome is devastating proof that any sufficiently rich, motivated party can, with enough force of manpower, create their own fiction and even make others buy into it.
Undoing a four-decade dictatorship would of course be a monumental challenge under any circumstances, but the painfully protracted battle here is especially wearisome. Watching the pendulum begin to swing in Chamisa's favour early on even as we know what's in store becomes an especially perverse form of car crash cinema, Nielsson milking an incredible amount of suspense out of the election drama even with its foregone result.
Though the film certainly captures the pervasiveness with which Mnangagwa conspired to compromise the election for his own gain, the most disturbing sights are surely what he chooses to inflict upon the general populace; protestors irate at the situation are shot with water cannons, pelted with smoke grenades, and eventually even shot at, ultimately causing the deaths of six civilians and many more injuries.
President boasts all the sweaty-palmed suspense and palpable heartbreak you'd expect from a fictional movie treatment of the subject, yet Nielsson's film is composed with such persuasive cinematic flair as to make a potential dramatisation effectively obsolete – sorry, Paul Greengrass (whose style she most obviously apes).
At a moment's glance, the letterboxed aspect ratio and slick multi-camera editing are virtually indistinguishable from an artificial construction, and while some might see this as blanketing the story in an unnecessary layer of un-reality, it never draws enough attention to itself to distract from the facts, nor cast their veracity in doubt.
The real triumph here however is Nielsson's staggering level of access to Chamisa and his team; she's able to capture private office meetings with Chamisa's inner-circle during extremely stressful moments, embedding herself deep with the campaign during the fight. Whether shooting out of the party's command center on election night or darting across the street to avoid gunfire during the aftermath, this is a mesmerising example of a filmmaker clinging close to their subject without losing their sense of personal perspective.
But for all of the horror it depicts, President is sadly – if inevitably – unable to offer much of a solution to Zimbabwe's broken political system. In the film's final moments, as Nielsson delivers a bummer ending for the ages, the audience is left to ponder to themselves – what now? And as much as viewers might rest easy that such a farce wouldn't be possible closer to home, remember who just left the White House.
If fundamentally infuriating, President is also a consummately journalistic and surprisingly cinematic indictment of Zimbabwe's democracy-averse governance.
Flickering Myth Rating – Film: ★ ★ ★ ★ / Movie: ★ ★ ★ ★
Shaun Munro – Follow me on Twitter for more film rambling.