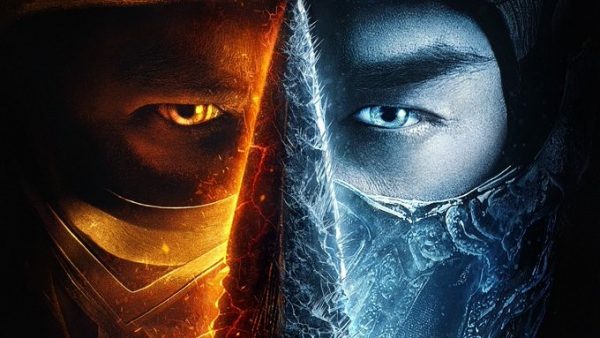 Following on from the impressive first trailer for Mortal Kombat, the film's director Simon McQuoid has been chatting to IGN about his take on two of the most iconic characters in the video game franchise in Scorpion (Hiroyuki Sanada) and Sub-Zero (Joe Taslim).
"We really wanted to be very true to his heritage and make it feel very genuine", said McQuoid with regards to Scorpion's design. "That's really why it was born out of this touch of samurai about it. Obviously, there's been many, many versions of Scorpion's costume and how he looks, but out of authenticity came this version of Scorpion that kind of felt real but also felt very powerful. [Scorpion's costume] needed to have the armour plating with the detail in it and had a sort of dignity and elegance about it, which matched his character from the beginning."
"Joe Taslim did an amazing job [as Sub-Zero]," he continued. "He represented Indonesia for judo, so the guy is an athlete, and he shows it, and the presence he brought to that character was just extraordinary. And [Scorpion actor] Hiroyuki Sanada is a very, very gifted swordsman and athlete in his own ways. The physicality between these two guys was quite extraordinary to watch. Just years and years of experience and ability to do these moves were kind of all baked into them."
SEE ALSO: Scorpion and Sub-Zero will kick off new Mortal Kombat movie with feudal Japan battle
What did you make of the first trailer for Mortal Kombat? Are you looking forward to the movie? Be sure to let us know on our Facebook and Twitter pages @FlickeringMyth…
Mortal Kombat is scheduled for a simultaneous release in theaters and on HBO Max this April 16th and stars Lewis Tan (Deadpool 2) as Cole Young; Jessica McNamee (The Meg) as Sonya Blade; Josh Lawson (Bombshell) as Kano; Tadanobu Asano (Midway) as Lord Raiden; Mehcad Brooks (Supergirl) as Jackson "Jax" Bridges; Ludi Lin (Aquaman) as Liu Kang; with Chin Han (Skyscraper) as Shang Tsung; Joe Taslim (Star Trek Beyond) as Bi-Han and Sub-Zero; and Hiroyuki Sanada (Skyscraper) as Hanzo Hasashi and Scorpion; Max Huang as Kung Lao; Sisi Stringer as Mileena; Matilda Kimber as Emily Young; and Laura Brent as Allison Young.