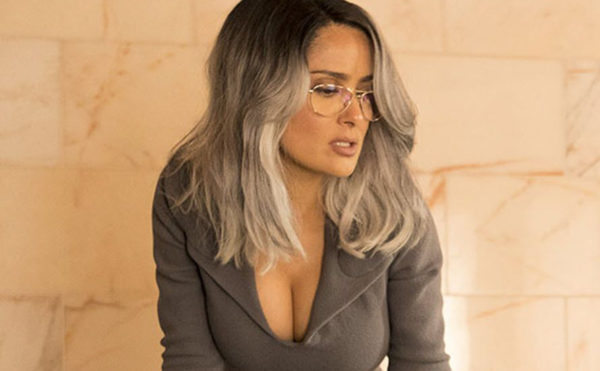 Deadline is reporting that Salma Hayek and her Ventanarosa Productions company is developing a a TV comedy series based upon he upcoming Leslie Lehr memoir A Boob's Life: How America's Obsession Shaped Me…and You for HBO Max.
A Boob's Life is a half-hour comedy "blows open the reality of life in a female body in a culture that is obsessed with breasts" and follows Leslie, " a woman turning 40 and in crisis, whose life gets turned upside down when her boobs start talking to her, forcing her to look at herself in a completely different light."
"We are so appreciative that HBO Max was insightful and bold enough to develop this show with us," said Hayek. "In A Boob's Life, we use breasts as a metaphor for the constant judgement women are submitted to, creating a collective sensation that no matter what we do we are never enough. In this show, we give the breast a voice that takes us through the life of a woman from a unique perspective that often we don't dare to see."
SEE ASO: Salma Hayek on playing a superhero in Marvel's Eternals
Hayek's latest film Bliss opens this week [read our review here], while her upcoming movies this year include the action-comedy sequel The Hitman's Wife's Bodyguard and the Marvel blockbuster Eternals.