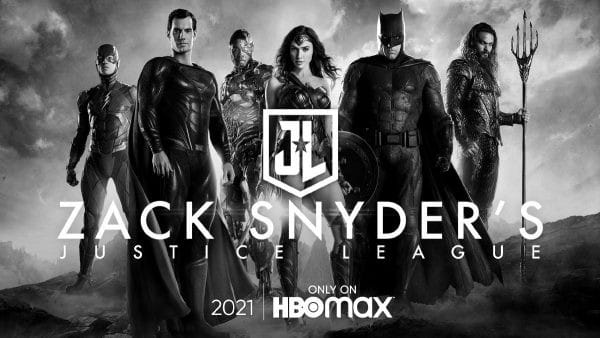 Were they to release a documentary charting the journey from internet hashtag to one of 2021's most eagerly anticipated films, it would probably need to be longer than the four-hour final cut of Zack Snyder's Justice League that's hitting HBO Max on March 18th, that's how much has happened. As a result we're getting even more tidbits from Snyder about the process of bringing his vision to the screen, the most recent of which is the revelation that he isn't getting paid for his $70 million do-over, and that he hasn't even seen the theatrical version of Justice League.
During an in-depth chat with Vanity Fair about Zack Snyder's Justice League, the director revealed that in order to ensure that he maintained control over a project that for a long time he wanted to remain "a mythical unicorn" locked away on his laptop, he was "not getting paid". Snyder added, "I didn't want to be beholden to anyone, and it allowed me to keep my negotiating powers with these people pretty strong."
Joining Snyder in the discussion was his wife and producing partner Deborah, who offered up an interesting anecdote on the "weird experience" of watching Justice League on the Warner Bros. studio lot with Christopher Nolan, and how she told Zack that he should "never see that movie" because it "would probably break his heart".
SEE ALSO: Zack Snyder felt it important for Batman and The Joker to share a scene in Justice League
You can read the entire, utterly fascinating Vanity Fair article here, and don't forget to let us know what you think by heading to our social channels @FlickeringMyth…
In ZACK SNYDER'S JUSTICE LEAGUE, determined to ensure Superman's (Henry Cavill) ultimate sacrifice was not in vain, Bruce Wayne (Ben Affleck) aligns forces with Diana Prince (Gal Gadot) with plans to recruit a team of metahumans to protect the world from an approaching threat of catastrophic proportions. The task proves more difficult than Bruce imagined, as each of the recruits must face the demons of their own pasts to transcend that which has held them back, allowing them to come together, finally forming an unprecedented league of heroes. Now united, Batman (Affleck), Wonder Woman (Gadot), Aquaman (Jason Momoa), Cyborg (Ray Fisher), and The Flash (Ezra Miller) may be too late to save the planet from Steppenwolf, DeSaad, and Darkseid, and their dreadful intentions.
Zack Snyder's Justice League is directed by Zack Snyder and features Henry Cavill as Superman, Ben Affleck as Batman, Gal Gadot as Wonder Woman, Ray Fisher as Cyborg, Jason Momoa as Aquaman, Ezra Miller as The Flash, Amy Adams as Lois Lane, Jeremy Irons as Alfred Pennyworth, Diane Lane as Martha Kent, Jesse Eisenberg as Lex Luthor, Connie Nielsen as Queen Hippolyta, Robin Wright as General Antiope, J.K. Simmons as Commissioner Gordon, Amber Heard as Mera, Ciaran Hinds as Steppenwolf, Joe Manganiello as Deathstroke, Jared Leto as The Joker and Ray Porter as Darkseid.