Tom Jolliffe takes a look at the upcoming Fast & Furious 9, which has the potential to re-ignite the ailing cinema industry…
Two emotionally blank powerhouses stare at each other, speaking in monosyllabic growls. It's beef vs beef, Vin Diesel vs John Cena, with an insane car movie thrown in around them.
Fast & Furious 9 would have been and gone by now, under normal circumstances. We had the small matter of a worldwide pandemic to deal with of course, and the effects will be felt in many industries for a long time. Among those was the cinema industry. I have wondered how it'll recover, and where the next monster event might come from. Certainly Godzilla vs. Kong has eased the door open and got people back in seats. I then wondered where the next billion dollar grosser might come from. Well… the Fast 9 trailer flexed its muscle and cranked on its NOS to power its way into my cerebral cortex. This, thought I, might well be a game changer in Post-Covid.
Here's the thing. I've seen a lot of other trailers of late, be it The Suicide Squad, Black Widow or whatever. They look so-so. Trailers can often bely the final product of course, but the job of the trailer is to entice. Increasingly, we are seeing the choice in home entertainment become all too easy and alluring for many. The cinema was taken away as a choice, compounding the increasing shift from multiplexes back into homes. As we await something truly magnetic to pull everyone out of their home to the cinema, the upcoming slates up until next year don't feel hugely inspiring. What is needed is something big that'll break the window open, and people will get back into the swing of sitting in the massive dark auditorium. Disney isn't inspiring too much given its oversaturation as well as its growing hold in the home market too. Black Widow? I feel like I'd wait for video (and some of their series' look just as 'big').
What kind of films will enrapture wide audiences? Well, now more than ever, a bit of unbridled silliness that has a largely positive demeanour about it. Christopher Nolan's Tenet didn't salvage the industry as he might have hoped (perhaps with a small inflation of ego). For an array of reasons it underwhelmed, but it was also as stony and cold as you'd expect a Nolan film to be (actually, even by his standards it was very dour). That's not the tonic the world needs. Our next big event needs to be a brain switch off. It might even need to be a bit mindless. We need spectacle cranked to 11. Kong smashing Godzilla in the face worked for this reason, from a property slightly less enduring in the modern era than one with cranked up sports cars. No, believe it or not, Vin Diesel might just give cinema a much needed CPR hit. It won't entirely save it. As I said, there's not a hugely inspiring slate for people my age. Younger audiences might enjoy the 'event' but have now become further attuned to home entertainment and the increasingly impressive tech. There's just something about Fast 9. In a franchise that started silly and cranked the dial up until the knobs fell off, they look as if they're tripling down on this one. It's a great one to watch because you can attend on the basis that you enjoy it, it's good, cool. You can also watch with a wry nod, as an inflated slice of so bad it's good.
Right now, of everything coming out. Fast 9 just looks the biggest. Sure, much like Naked Attraction (a dating show where contestants begin naked), it might be a case of careful wiggling to inflate your size, but the scale of carnage and set pieces looks epic. Realism hasn't just been thrown out the window, it's been annihilated. Godzilla vs. Kong looks like a documentary in comparison to Fast 9, and no mega creature looks quite as indestructible as Diesel's hypnotically shiny head. In theory people will go in, see it, feel that spark you get in watching a big screen film in a huge communal auditorium (even if it may not be operating at half capacity) and return for other films down the line. It's about that first trip back though. Indeed, the franchise is massive in Asia, where normality has almost returned. This will make an insane amount in China, unless the political frictions between the US/China cause any repercussions.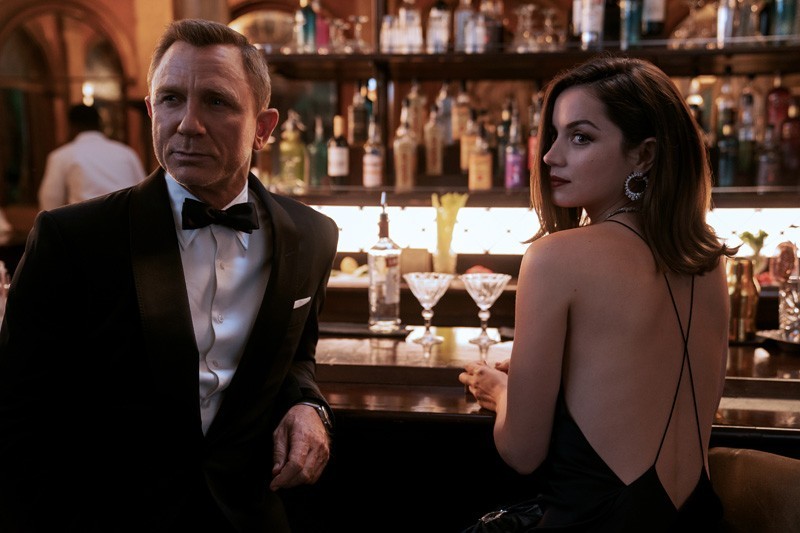 My cinematic lure may also rest in indie films, which will help the indie chains to a point, and more widespread distribution of indie/world cinema could pull people into bigger cinemas. The bread and butter though, will be in blockbusters still. It was the Avengers that kept the lights on for a few years running up to the shitberg that was 2020. Nothing really had the siren call to tempt me back to a chain cinema for some escapism. Not even the perpetually delayed Bond. For the first time in ages Bond feels like a give or take for me. For Brits it became almost traditional, but frequent delays and issues, and an increasingly bored Daniel Craig, have taken the allure out of JB somewhat. Additionally, life has moved past Bond in some ways and modernising him and updating him doesn't sit with how the character is supposed to be. His time might actually be up.
Still, Fast & Furious has increasingly become a tradition now. I've seen all but 2 and 3 on the big screen, and since they got dragged to the billion dollar club, I've been there too. This is also key in alluring an audience, through the nostalgic warmth of better times. Sure, the last part was a bit shite, but after 16 months of locked up drudgery, Fast 9 sings a very sweet tune. Appearing like a grease ridden brown bag full of grilled and fried delights after a long day of work, it's just the junk feast that cinema audiences need, because even if the world is still going to hell in a hand basket, it looks a whole heap of fun.
What are your thoughts on F9? Did you enjoy the trailer? What is bringing you back to the cinemas if you've not yet returned? Let us know on our social channels @flickeringmyth or hit me up on the gram…
Tom Jolliffe is an award winning screenwriter and passionate cinephile. He has a number of films out on DVD/VOD around the world and several releases due out in 2021/2022, including, Renegades (Lee Majors, Danny Trejo, Michael Pare, Tiny Lister, Patsy Kensit, Ian Ogilvy and Billy Murray), Crackdown, When Darkness Falls and War of The Worlds: The Attack (Vincent Regan). Find more info at the best personal site you'll ever see…https://www.instagram.com/jolliffeproductions/