Archie Comics releases the festive one-shot Archie's Holiday Magic Special #1 this Wednesday, and we've got the official preview for you here; check it out…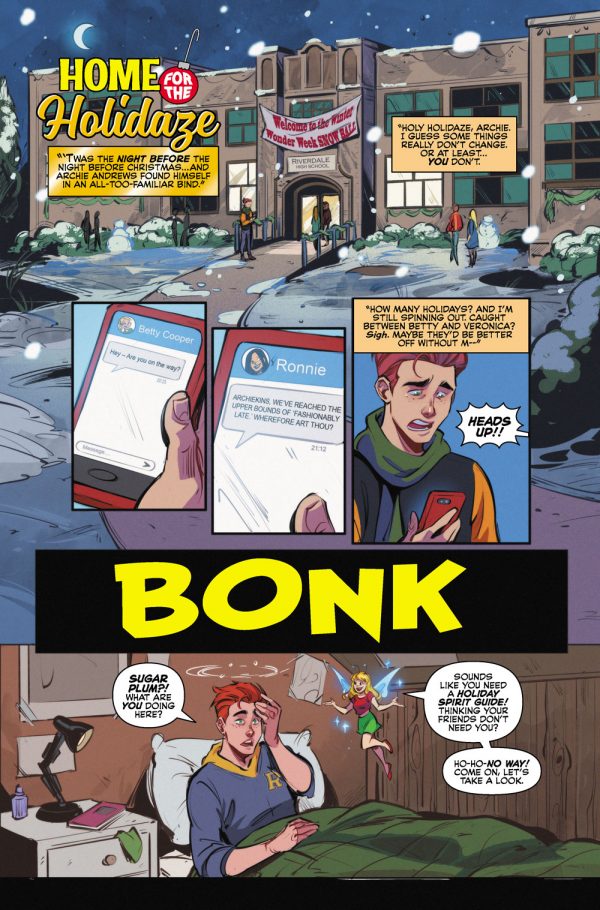 It's Christmas Eve in Riverdale, and it's almost time for the annual Snow Ball, but Archie still can't choose who should be his date: Betty or Veronica? Has he always been this indecisive? Will he always be? Will his flaws leave him all alone? Everything changes when a spirit guide appears to help him navigate these questions, and explore his past, present, and future in three distinct tales. This heartfelt and humorous holiday tale harkens back to classic holiday stories like It's a Wonderful Life, mixed with the over-the-top sentimentality of a Hallmark Christmas film. 
Archie's Holiday Magic Special #1 is set for release on December 8th.