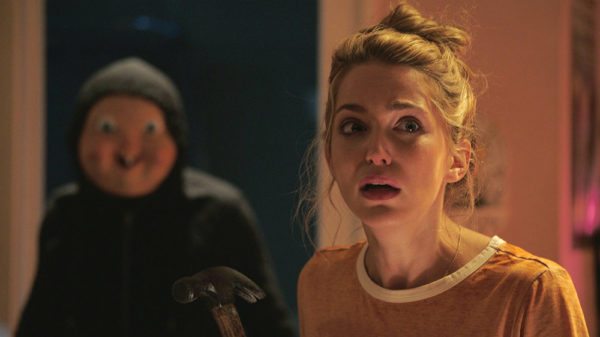 Crafting a new iconic slasher isn't easy. Year after year, studios try to make a new slasher franchise stick like the Halloween movies or Scream. Blumhouse did have one major attempt, but sadly, we won't get more from their very own Happy Death Day movies.
In 2017, Happy Death Day became a surprise hit, bringing home an impressive $125 million worldwide on a $4.8 million budget. The Groundhog Day-inspired slasher launched director Christopher Landon and actress Jessica Rothe to the horror forefront, and they soon cooked up a sequel.
Happy Death Day 2 U did not fare well, making only $64 million worldwide on double the budget. The reviews were still strong, but a third entry seemed like a tough sell at the time. Now, Christopher Landon says making Happy Death Day 3 seems even more unlikely now than it was back then.
Landon tells SlashFilm that a sequel is feeling less likely as time moves on. "No movement at all, sadly. There was a tiny moment where I really felt like I had Universal's attention, but they forgot about me," jokes Landon. "I think it's a really tough one for them, and I'm being really blunt and honest in that the first movie was very successful. It made a lot of money. It was well-received. And the sequel was not."
He continues, "The sequel is loved by people who have seen it, but it did not make a lot of money, and it was not a success for them. So it's very hard to motivate them to make a third movie when the last one just didn't perform. Those are the hard economics of the business."
SEE ALSO: Freaky star Kathryn Newton says she would be interested in doing a crossover with Happy Death Day
Landon goes on to add that there's been a glimmer of hope with Universal's streaming service Peacock, adding, "So I don't know what it would take. There was talk for a minute of it maybe being a Peacock thing. Maybe. Maybe one day. The beauty of it is that my idea, the whole idea for the third movie, is not dependent on any sort of specific window or timeframe. So I could make it any time, but I mean, as the years draw past, I feel like our chances are dimming."
He does note that he knows an audience is there for more Happy Death Day but is it strong enough? He concludes, "there are a lot of people out there who want the movie, but I just think it just isn't enough."
Are you one of the people who'd like to see more Happy Death Day? Let us know on our social channels @FlickeringMyth…