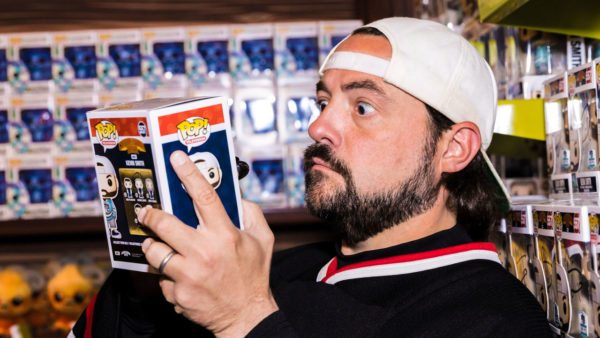 We all know Steven Spielberg's Jaws is an influential film. Many have shaped their work after it, with countless homages and parodies throughout pop culture. But one filmmaker has long promised his definitive version of the iconic horror adventure film, and we have learned we are one step closer.
Kevin Smith recently sat down for a Q&A at GalaxyCon and opened up about the future of one of his long-delayed films. Smith spoke about Moose Jaws, a horror inspired by Jaws. Little is known about it, but many feel it will be similar to his 2014 film Tusk.
The filmmaker explains to the audience, "[Moose Jaws] is a movie I've been threatening to make for a long time, but thanks to the good folks at Lionsgate, it's actually going to happen."
As Smith has become a perfect fit for Lionsgate's DVD and Blu-Ray market, he says he was able to get a slate of films greenlit with them.
He adds, "I said, 'I got this movie called Moose Jaws,' and they were like, 'What's Moose Jaws?' And I was like, 'Moose Jaws is like Jaws but with a Moose instead of a shark.' And they said, 'What's the budget on that?' I was like, 'About three million bucks,' they're like, 'We'll make four of them.' So it looks like Moose Jaws is finally gonna happen."
The last two Kevin Smith movies, Jay & Silent Bob Reboot and Clerks III, made a splash on the home video market. They were both met with a tepid critical reaction, but his longtime fans were as enamored as always.
As for the other films that Smith wants to make, they include another Jay and Silent Bob film, a sequel to Mallrats called Twilight of the Mallrats, a new original film titled The 4:30 Movie, and a long-awaited sequel to Red State.
Horror fans were delighted to hear about an update for Red State, as the 2011 horror film is a cult favorite and many believe to be Smith's most underrated movie. With Moose Jaws and Red State potentially on the way, the director will likely continue his streak of cult classics for years to come.