Babylon, 2022.
Written and Directed by Damien Chazelle.
Starring Diego Calva, Margot Robbie, Brad Pitt, Jovan Adepo, Li Jun Li, Jean Smart, Tobey Maguire, Olivia Wilde, Samara Weaving, Eric Roberts, Katherine Waterston, Flea, Max Minghella, Lukas Haas, and Spike Jonze.
SYNOPSIS:
A tale of outsized ambition and outrageous excess, it traces the rise and fall of multiple characters during an era of unbridled decadence and depravity in early Hollywood.
Damien Chazelle has been one of the standout new Hollywood directors of the last decade, first coming to prominence with his debut Whiplash in 2014 before the hugely successful La La Land which was a box office smash and won a plethora of awards. While First Man in 2018 was less successful, it still has its fans and was largely critically loved. Chazelle returns with the epic and at times debaucherous swing that is Babylon, his love letter to early Talkies Hollywood, covering some of the same ground as Singin' In The Rain but in a far more grandiose and bombastic fashion.
Babylon is led by the trio of aspiring producer Manny Torres (Diego Calva), upcoming actress Nellie La Roy (Margot Robbie) and silent movie star Jack Conrad (Brad Pitt) who struggles with the transition to talkies. Owing to its 190 minute runtime there are of course a wealth of supporting cast members, Jean Smart stands out as the sensationalist Journalist Elinor St John who is a delight whenever she appears. There are number of surprising cameos from Flea, Eric Roberts, Olivia Wilde and Katherine Waterston to name but a few, although none of these detract from the main event and mostly slot into place well.
Chazelle has sought to make this a more unglamorous portrayal of 20s and 30s which means a lot more vulgarity than in his previous films and it may prove a tad too far for some viewers and while much of this is consigned to the film's first act, it lingers long in the memory. Sequences of Hollywood parties are a full on spectacle and deserve to be seen on the largest screen possible – a clattering, chaotic feast for the eyes. The crassness can be dragged out too long and probably feels the points of the lengthy runtime that could be trimmed.
The performances add to the riotous nature of the film with Nellie a turbulent whirlwind, disrupting the system and a hoot to witness on screen, Margot Robbie having a ball as are the rest of the central cast. One of the weaker spots on the cast is the lack of focus in the film's second half on Jazz trumpet player Sidney Palmer (Jovan Adepeo) and Cabaret singer Fay (Li Jun Li) who seem to be at the heart of the film's narrative but drift in and out and feel a tad underdeveloped.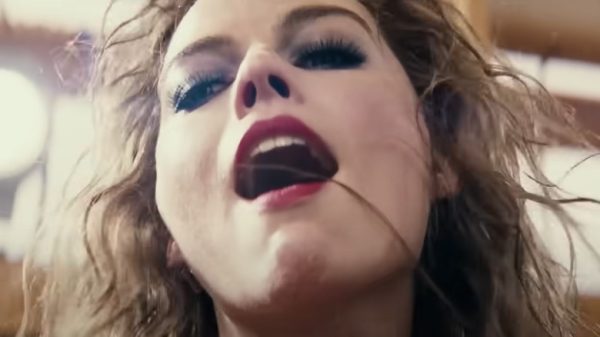 The film shows Chazelle's love for all things cinema and this particular era with how it shaped cinema to come and the parallels to Singin' In The Rain don't stop with the narrative similarities; some of this may prove too on the nose but it is more Chazelle's affectionate ode to an era of Hollywood gone by.
With such sharp frequent cuts, often between separate threads, the editing is a marvel and frequent Chazelle collaborator Justin Hurwitz delivers a Score that helps create much of the madness, revelling in it and a departure from his more melodic subdued sound on La La Land or First Man. It is a standout score full of energy and building the films momentum, wonderfully accompanying the debauchery of the party sequences.
Babylon is a visual feast full of committed performances, charting years of the start of Hollywood's Golden Age with all involved clearly having a riot. Purely due to the length and excess, not all the swings work as they might but credit has to be given to Chazelle for the scale of his ambition and the craft on display. There is somewhat of a mismatch of genres but when the film is this outlandish with the highs to match, some of its flaws can be forgiven.  
Flickering Myth Rating – Film: ★ ★ ★ ★  / Movie: ★ ★ ★ ★
Chris Connor