Spider-Man: Across the Spider-Verse, 2023.
Directed by Joaquim Dos Santos, Kemp Powers, and Justin K. Thompson.
Featuring the voice talents of Shameik Moore, Hailee Steinfeld, Jake Johnson, Oscar Isaac, Issa Rae, Daniel Kaluuya, Karan Soni, Jason Schwartzman, Brian Tyree Henry, Luna Lauren Velez, Greta Lee, Rachel Dratch, Jorma Taccone, Shea Whigham, Peter Sohn, Andy Samberg, Metro Boomin, and Peggy Lu.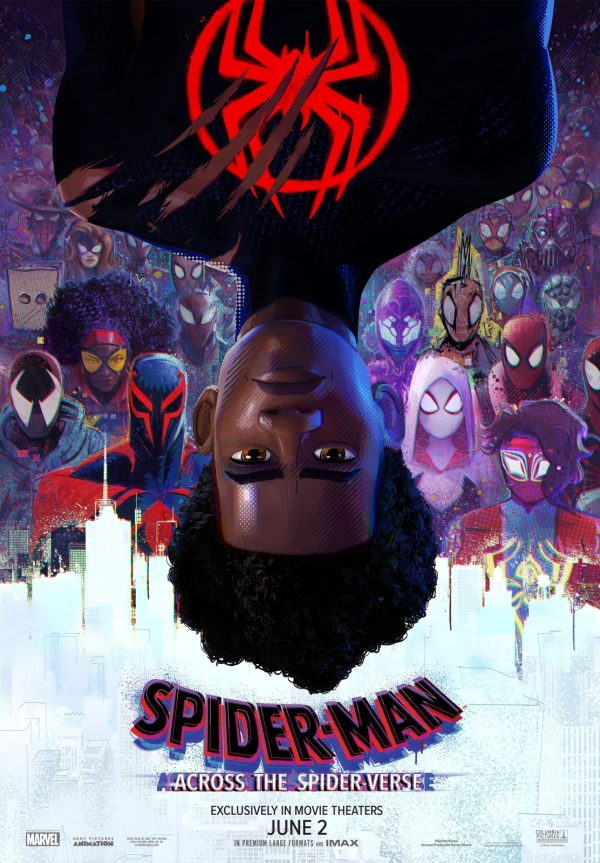 SYNOPSIS:
Miles Morales catapults across the Multiverse, where he encounters a team of Spider-People charged with protecting its very existence. When the heroes clash on how to handle a new threat, Miles must redefine what it means to be a hero.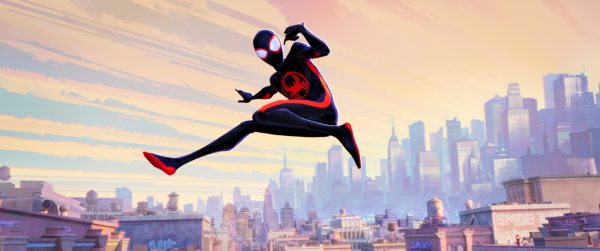 The common belief on the rarity of a sequel being better than the original is often discussed, especially when the original is such a blockbuster and groundbreaking film like Spider-Man: Into The Spider-Verse, but Phil Lord, Christopher Miller and directors Joaquim Dos Santos, Kemp Powers and Justin K. Thompson manage to expand on and surpass what made the first Spider-Verse film fantastic with the visually gorgeous, heartfelt and action-packed Spider-Man: Across The Spider-Verse.
The sequel's ambition is immediately clear with how varied and stylized Across The Spider-Verse's animation is as Miles Morales, Gwen Stacey and various versions of Peter Parker or Spider-Man hop across the multiverse. From the painting-like style of Gwen's world to the vibrant Mumbattan to the more 'traditional' style of Miles' world, every single location and character has their own unique look and feel rich with detail on the designs. It is quite an achievement, especially for something that eventually showcases hundreds of different Spider-Men and -Women in a single scene let alone a single shot. The film's animation team really knocked it out of the park with the visual complexity. Whether the heroes are fighting a supervillain or simply standing around, audiences will be drawn in by how beautiful everything is.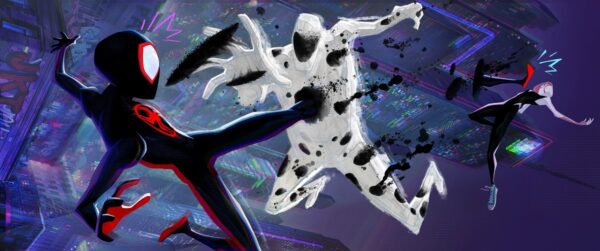 At the centre of the film is Miles Morales once again as he tries balancing his life as the new Spider-Man with his responsibilities as a son and promising student. Shameik Moore delivers another great performance as Miles with his comedic timing and emotion as he further learns the responsibility and burden of what it means to be a web-slinger. Miles is made even more relatable than he was in the first film as his struggle to belong and make everyone happy is amplified, whether that is within his family or the multi-dimensional protection force of Spider-Men, Women and even animals. His journey is really something special that gets to the heart of what makes the Spider-Man character such a great concept and so well-regarded as one of the world's most popular and beloved superheroes.
Complimenting him throughout the film is Hailee Steinfeld's Gwen Stacey/Spider-Woman, more commonly known among fans as Spider-Gwen. This is just as much her story as it is Miles' as she learns alongside him the personal cost it takes to be a Spider-hero. Steinfeld's performance is at times heart-wrenching as she goes through quite an emotional arc and her chemistry with Moore and the other voice cast is undeniable. If nothing else, this film shows what a great addition Spider-Gwen has been to the Spider-Man mythology and how much there is to mine from her specific story rather than just being a simple gender-flipped 'what if…?' take on Marvel's webhead. Her popularity already soared with the first Spider-Verse, but it is sure to go even higher with Across The Spider-Verse and Steinfeld is a huge part of the reason why.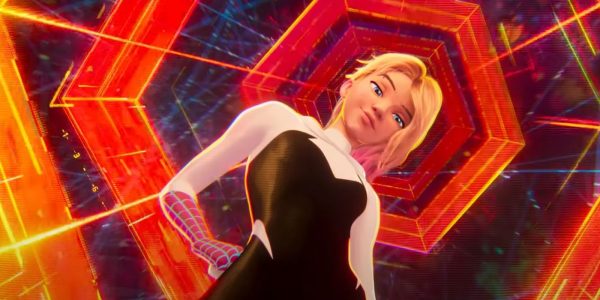 The supporting cast is also great with Oscar Isaac standing out as Miguel O'Hara/Spider-Man 2099. He's distinct from many of the other Spider-heroes as he has little to no sense of humour, even being annoyed by how much his multiversal counterparts wisecrack, and is much more serious and aggressive. Jake Johnson again does great work as Peter B. Parker, showing quite a contrast as he's in a much happier place than the previous film and is carrying around a small baby daughter. Issa Rae's Jessica Drew/Spider-Woman is also a very cool character, one who's a bit more balanced as a traditional wisecracker and Miguel's serious no-nonsense attitude. The rest of the cast, including Brian Tyree Henry, Luna Lauren Velez, Karan Soni, Daniel Kaluuya and Jason Schwartzman, ground the film with very strong emotional hooks.
The film's pacing is one that is constantly moving, but never in a way that rushes through the character moments, comedy or emotional beats. It moves along at a brisk pace and is just a ton of fun from spotting all the easter eggs and cameos to trying to take in all the visuals. It'd be nigh impossible to pick out all the easter eggs as there is just so many, making it an even more rewatchable movie than it already it. Unlike other films than rely on plenty of nostalgia and fanservice, Across The Spider-Verse utilizes them in such a way to deconstruct the nature of Spider-Man and his vast mythology of adventures. It is a very well constructed film and even though it was made as the first part of a two-parter, with next year's Beyond The Spider-Verse serving as a conclusion, this film still has its own story that doesn't feel incomplete or having to rely on the third film to be fully satisfying.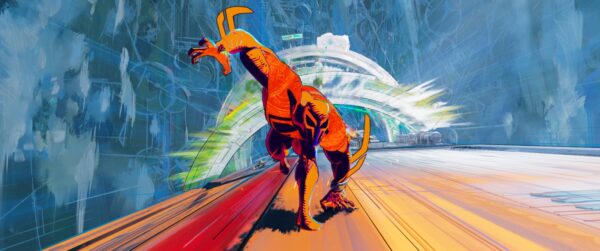 Spider-Man: Across The Spider-Verse captures lightning in a bottle again with its strong focus on its characters, beautiful animation, zany action and even stronger performances. Spider-fans or general audiences will find plenty to enjoy in this sequel and come away with even more love for Miles and Gwen than they already would have due to Moore and Steinfeld's excellent voice talents.
Flickering Myth Rating – Film: ★ ★ ★ ★ ★ / Movie: ★ ★ ★ ★ ★
Ricky Church – Follow me on Twitter for more movie news and nerd talk.