Hasitha Fernando revisits True Romance on its 30th anniversary…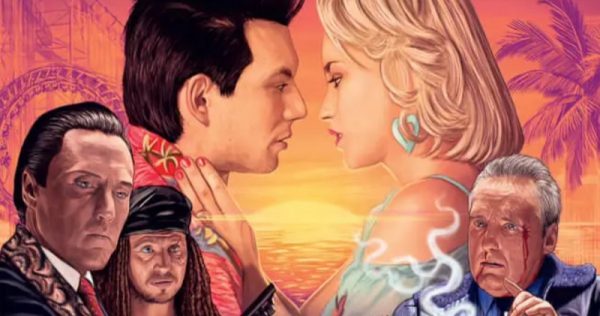 Very few crime-dramas released in the 90s era have gone on to cement a cult status down the line, and True Romance is one such film that upon release didn't receive the attention it deserved, but with the passage of time have gone on to be re-appraised and embraced for its uniqueness and craftsmanship.
Now, on its 30th anniversary we revisit the cult-classic and look back at the behind-the-scenes happenings that took place during the making of this iconic romance infused crime drama…
The script helped finance Reservoir Dogs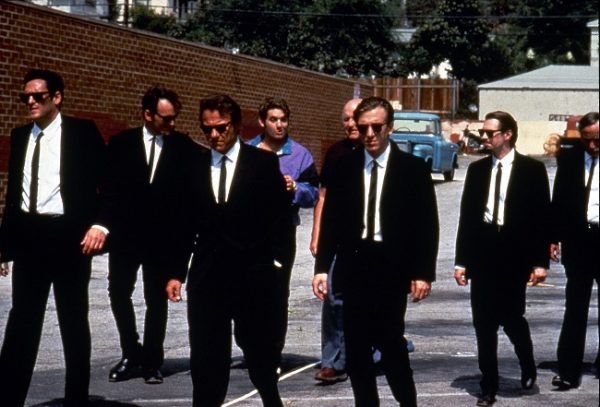 True Romance was the first screenplay from Quentin Tarantino, who back then was a showbiz unknown working as a store clerk at the Manhattan Beach Video Archives, along with Roger Avery. In 1987, the pair drafted an unfinished 80-page script titled Open Road, and some of its ideas eventually found their way into the script pages of True Romance and Natural Born Killers respectively.
Avery described its basic premise as, "an odd couple relationship an uptight businessman and an out-of-control hitchhiker who travel into a hellish mid-western town together." Whatever the source of inspiration maybe, Tarantino was able to sell his screenplay for $ 50,000, the bare minimum allowed under WGA guidelines, and finance the production of Reservoir Dogs in 1992, which literally changed the face of independent cinema in the USA.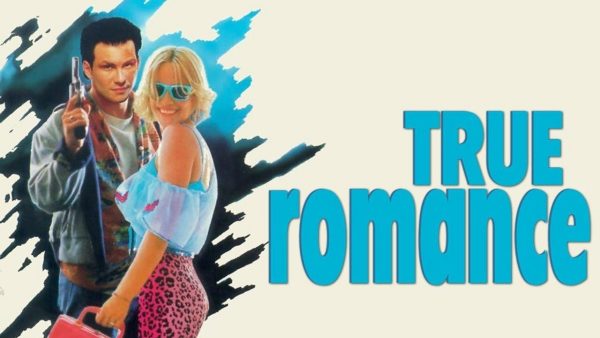 The flick's title and plot was a play on genre comics of the past
Romance comics was a genre that gained popularity in the immediate years following World War II. Influenced by radio soap operas, newspaper comic strips and pulp magazines of its era, they primarily dealt with stories concerning love affairs and explored their messy and complicated aftermaths. The title and plot of True Romance were a play on the corny titles that belonged to this, once popular, genre of comics.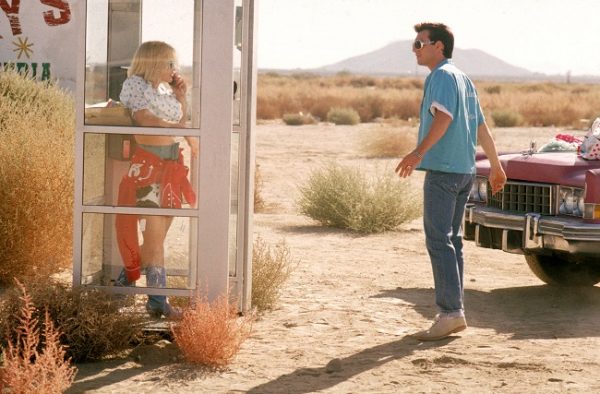 The original director was given the boot
It would surprise a great many that Tony Scott wasn't the filmmaker originally attached to True Romance. That honor goes to B-horror movie director William Lustig, who previously helmed the controversial psychological slasher Maniac in 1980. Lustig demanded major location changes, that most of the interior scenes be moved outdoors, but the producers would have none of it, and Lustig was promptly replaced by Top Gun helmer Tony Scott. Even Tarantino voiced his displeasure regarding Lustig's initial hire, since he thought the filmmaker wasn't a good fit to the material he's crafted.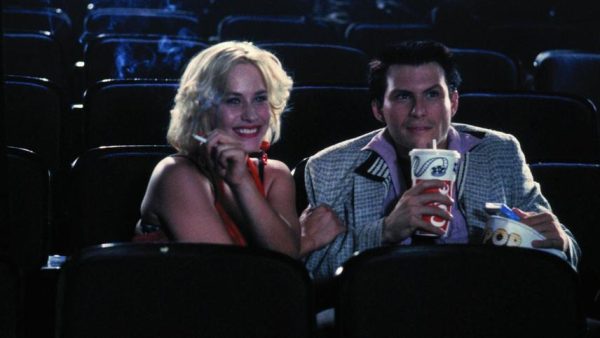 Tony Scott altered some of Tarantino's original script
Now considered one of the most influential American directors out there who exercises a notorious amount of creative control, Tarantino back in the day didn't possess that kind of clout. So, when director Tony Scott requested some alterations to the writer's original script, he had to make it happen. One of the changes that Scott required was for Tarantino to retool his script's unconventional non-linear narrative into a more straightforward linear one, which was easier for audiences to comprehend and follow.
SEE ALSO: The Films Quentin Tarantino Wrote But Didn't Direct
Tarantino, however, opposed Scott's decision to change the ending of the story but the director was adamant saying, "I just fell in love with these two characters, and I didn't want to see them die." Tarantino's opinion changed upon seeing the final product, as he realized the ending crafted by Scott was more appropriate, since the film was his take on the material.
The story features a pastiche of unique characters and performances
True Romance is a movie chock full of oddball characters and these unique personas are brought to life in unforgettable fashion by an ensemble cast of talented A-listers who deliver on the money and then some. It's pretty much the crème-de-la-crème of Hollywood working with Tarantino's brilliant script under the guidance of Scott's singular vision. Some of these scenes are so good, an entire movie centered around certain specific characters could have been made.
One of the most memorable performances featured in the movie is brought to life by Academy award winner Gary Oldman – who plays the psychopathic pimp Drexl Spivey – and in a career spanning decades of indelible character acting, Oldman has called Spivey and Lee Harvey Oswald of JFK, his two most favorite characters. Oldman even went all out to create Drexl's signature look by getting the help of his wigmaker and costume designer from Bram Stoker's Dracula, which he wrapped the year prior.
SEE ALSO: In praise of Gary Oldman's performance in True Romance
In the same breathe, the sheer brilliance of the much talked about "Sicilian Scene" featuring the two Hollywood heavyweights – Dennis Hopper and Christopher Walken – is also worth a mention here. A scene that Tarantino takes great pride in as a writer, it's believed that the man drew inspiration for it from a real-life incident which happened to him a few years prior. Regardless, the utterly engrossing exchange stands as a testament to Tarantino's inherent talent as a creative writer.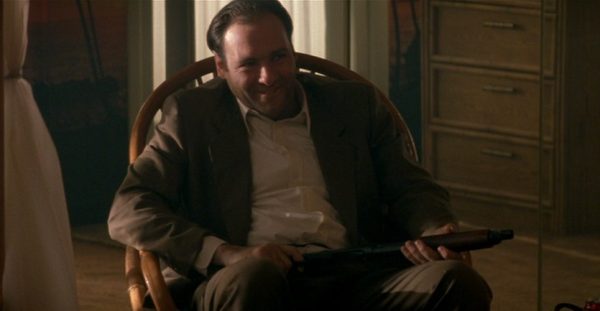 James Gandolfini owed his small-screen success to True Romance
The late James Gandolfini will forever be remembered as Tony Soprano from The Sopranos. However, Gandolfini may have not even nabbed the part if it wasn't for his terrifying performance as mob enforcer Virgil in True Romance. The talented creative was invited to audition for the part of Tony Soprano after casting director Susan Fitzgerald glimpsed a short clip of Gandolfini's work in the movie. Needlessly to say, the actor ended up receiving the role ahead of several other performers like Steven Van Zandt and Michael Rispoli, who were also competing for the coveted role.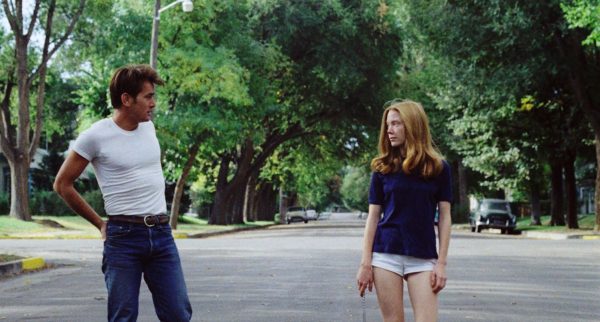 The film's score was an homage to a Terence Malick movie
Hans Zimmer was a rising musical talent in Hollywood when he was assigned to write the score for True Romance. This was a year before Zimmer got his first big break as a film composer, for his music for Disney's Lion King in 1994. Zimmer based the main title theme on Carl Orff's Gassenhauer which was featured prominently in Terence Malick's 1973 crime drama Badlands, at the very beginning of its story. Seeing similar themes being explored in True Romance, the young musician decided to give his own spin on Orff's timeless composition whilst paying homage to Malick's genre classic.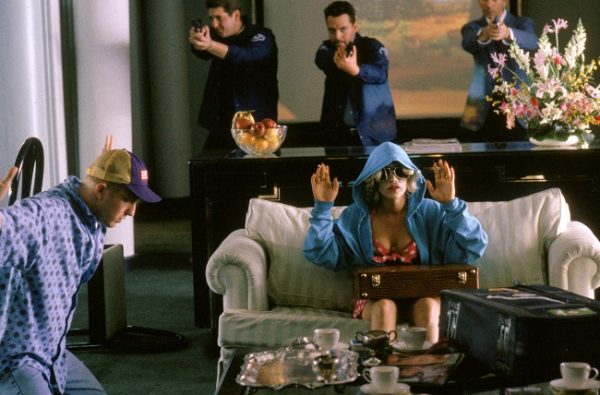 Certain scenes were cut in order to secure an R-rating
The Motion Picture Association (MPA) deemed certain scenes too violent, and therefore trimmed down parts of it to secure an R rating for the flick's theatrical release. The majority of the controversial confrontation scene between James Gandolfini's Virgil and Patricia Arquette's Alabama, as well as, the shootout scene that plays out at the end, were the most affected by this edit. Although this version was the one seen in the VHS format, all subsequent formats since have featured the original unrated director's cut.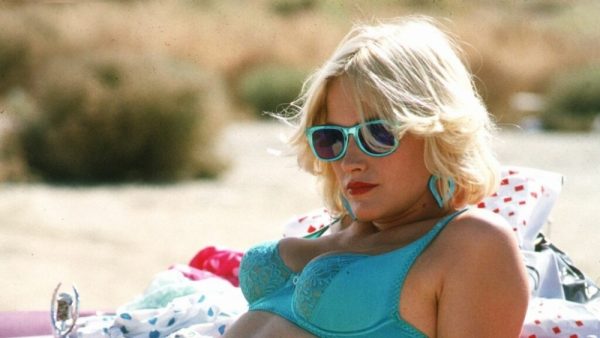 True Romance was a box office failure on release
Even with its star-studded cast and strong production values True Romance cost only a mere $ 12.5 million to make. If the film ended up making big bucks at the box-office it would have been a different story, however, such was not the case here. Even with the solid critic reviews it received, the movie ended up making only a paltry $12.6 million for its entire theatrical run. Lest we forget, 1993 was the year blockbusters like Jurassic Park, The Fugitive and The Firm came out, but even if that were the case, the fact that this movie couldn't make a splash at the box-office despite the level of talent involved is just plain insane.
The birth of a cult classic and an enduring legacy
True Romance is one of those movies that simply gets better with each repeated viewing. Which is why this romantic crime drama has, over the years, developed a significant following paving way for its current cult-status. Now the effort has been hailed as one of the best 90s era films, that offer up an incendiary brew showcasing the stylistic tendencies of two unique artists – Tony Scott and Quentin Tarantino. The fabulous ensemble cast also give it their all, literally elevating the already brilliant material they are working with to dizzying levels of greatness. There ain't no half-hearted turns in this affair, no sir, and that's what makes True Romance truly special.
SEE ALSO: Read our review of the 4K Ultra HD release of True Romance here
What are your thoughts on True Romance? Be sure to let us know on our socials @FlickeringMyth…
Hasitha Fernando is a part-time medical practitioner and full-time cinephile. Follow him on Twitter via @DoctorCinephile for regular updates on the world of entertainment.